32 full house performances in Lebanon so far in four different theatres
Viewed by more than 5576 people
Covered by 29 national and international media
MARCH Presents
"Taarafou"
Written and Directed by Yehia Jaber
What happens when 18 young men and women, who come from different backgrounds and areas in Beirut, meet to get to know one another and act on stage for the first time?
In October 2021, MARCH launched the 5th edition of its "Theater for Reconciliation" program. With increasing polarization and growing friction, MARCH saw the need to address in a theater format the underlying issues plaguing our Lebanon today, mainly: the fear and lack of trust in one another and the exclusion and marginalization of large segments of the population. Therefore, it decided with the collaboration of Yehia Jaber, to bring together youth from different backgrounds and areas in Beirut and its suburbs (Chiyah, Burj Al Barajneh, Ouzai, Dahyeh, Tayyouneh, Tariq El-Jdideh, Khandaq El Ghamiq, Naameh, Basta Al-Tahta, Verdun, Deir Qobel, Ras Al-Nabeh) for Taarafou: a theater play inspired by their lives and written and directed by Yehia Jaber, in an effort to defuse tensions and cultivate a sense of acceptance amongst youth in the capital.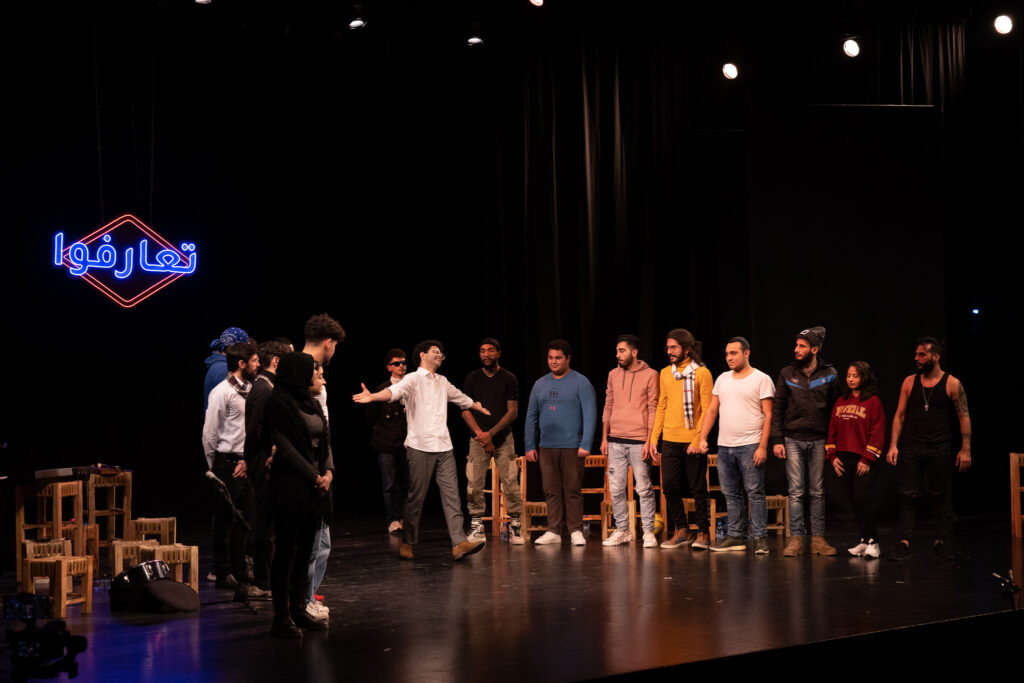 A script tackling important topics related to identity and diversity and inspired by the amateur actors' lives:
The play's script was conceived using a unique creative process and was inspired by the lives, stories and experiences of 18 young women and men.
The 70 min set is charged with interesting confrontation, humor, funny encounters, tension and more as the youth tackle a lot of controversial issues in today's Lebanon, namely: the fear of the other, misconceptions, bullying, alienation and violence.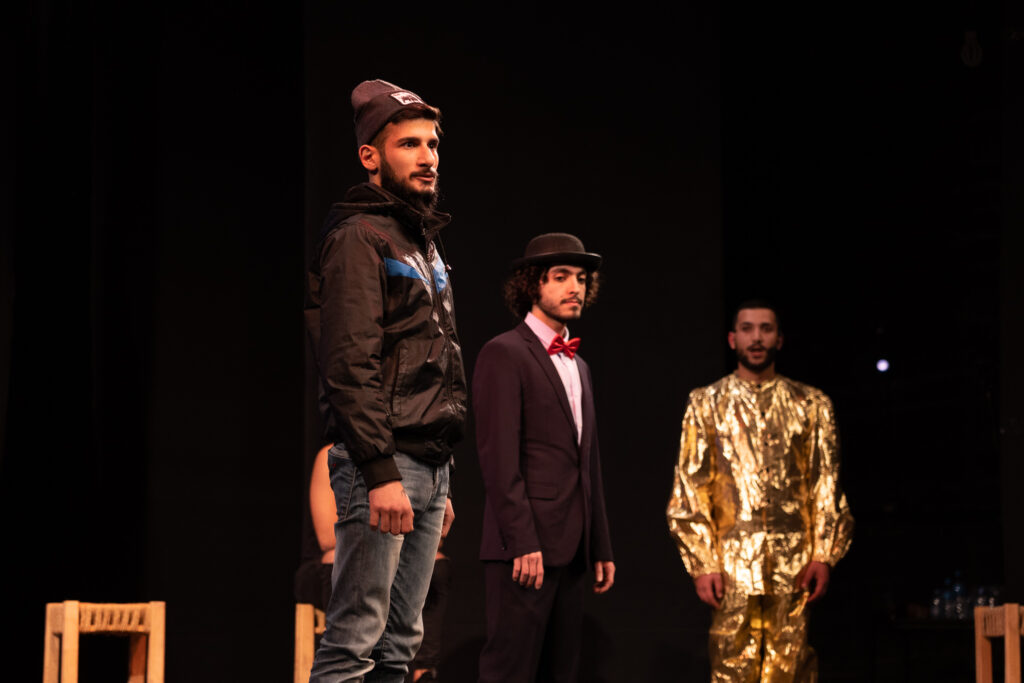 The casting process was the result of March's presence and reach on the ground through its community hub and cultural space, Hona Beirut (located at the intersection of Tayouneh, Ghobayri and Tarik El Jdideh) that engages and unites marginalized youth from different areas of Beirut through different activities and workshops. The casting took place at Hona Beirut where over 70 young men and women applied.
Once selected, the cast undertook intensive rehearsals that spanned over a period of one month, under the supervision of Yehia Jaber and March, and during which the actors explored the different aspects relating to their understanding of their own individual identities. Essentially, Ta3arafou's purpose is to answer crucial identity questions such as: "Who am I?" "What makes me who I am?", "What do you really know about the other? "How are we different?", but perhaps, the most important question the play tackles, is: "How are we similar?".
Although the selected youth had never undergone professional acting training, they were nonetheless able to bloom into powerful performers, performers of their own lives and truth, take the stage by storm and collectively transform their pain and sorrow into a wonderful show.
Theater for reconciliation: "Theatre for reconciliation "is one of the various successful conflict resolution tools that MARCH implemented across the years. It was originally implemented in Tripoli in 2015 with Love and War on the Rooftop (that grouped former fighters from Beb el tebbeneh and Jabal Mohsen) followed by Tripoliyat,Habib El Kel in Akkar as well as Hona Beirut and Café Bi Kaffak in the capital. This innovative peacebuilding and rehabilitation tool, provides a platform for constructive dialogue and self-expression. Through the safe and inclusive space it creates, it allows participants to process any political, religious or personal grievances they may have and better understand "the other" away from divisive, prejudiced and stereotyped narratives.