Former enemies become today's artist and carpenters reviving forgotten furniture.
Carpentry has always been a well renowned craft in Tripoli. It is one of the famous professions that helped the community in that area to flourish, develop and become well known for their skills in creating crafted wood furniture items. The sectarian clashes that took place in Tripoli up until 2014, have negatively affected the industry that has been striving to keep afloat.
Combining furniture making with rehabilitation and reintegration:
In order to revive this craft and as part of MARCH's rehabilitation and reintegration program, Kanyamakan hub, MARCH's community center in Tripoli, is developing the skills of youth from the formerly warring neighborhoods of Jabal Mohsen and Beb el Tebbeneh through various vocational trainings to teach them to create furniture all the while recounting their stories of love and war. On the job training in furniture making, furniture upcycling, hand embroidery, wood painting and calligraphy are hosted in the hub's spaces, with the support of talented artists such as Nathalie Salemeh and Bram Kerkhof.
With Bram, renowned Belgium designer, 12 former fighters and enemies worked hand in hand and learned new techniques in carpentry. Together, they learnt a new technique of assembling furniture and created modern furniture pieces that symbolize their unity.
"I was so happy to spend two weeks with these young men. They were so dedicated and fascinated by the project. We called it "Sawa" meaning together "

Bram Kerkhofs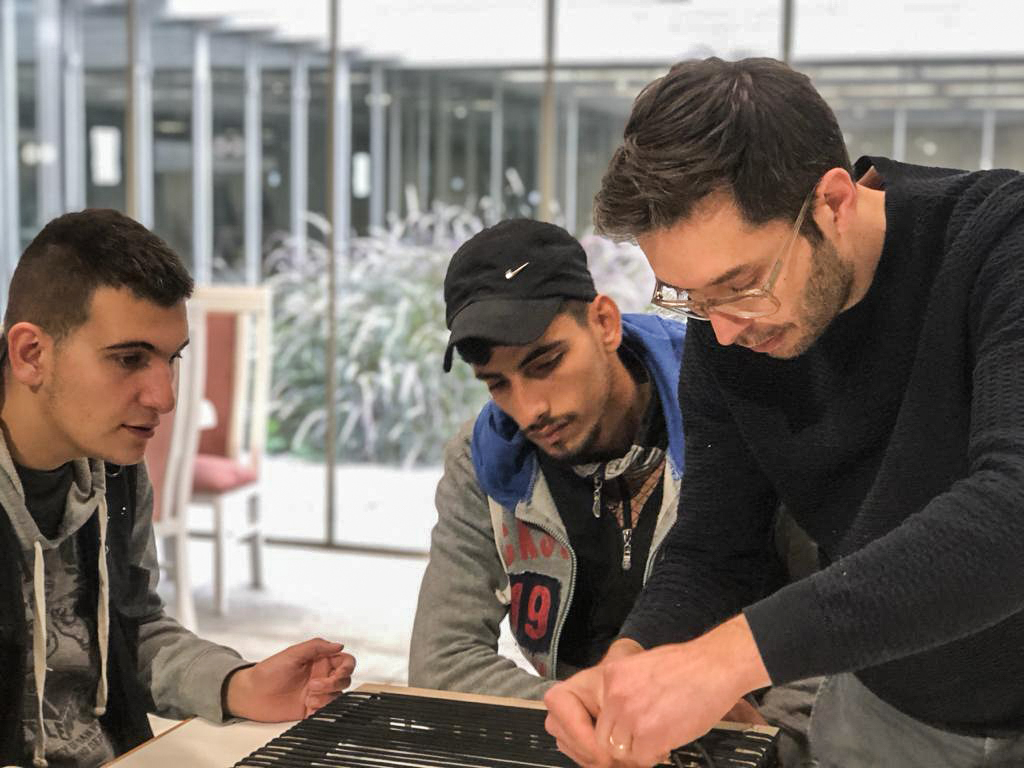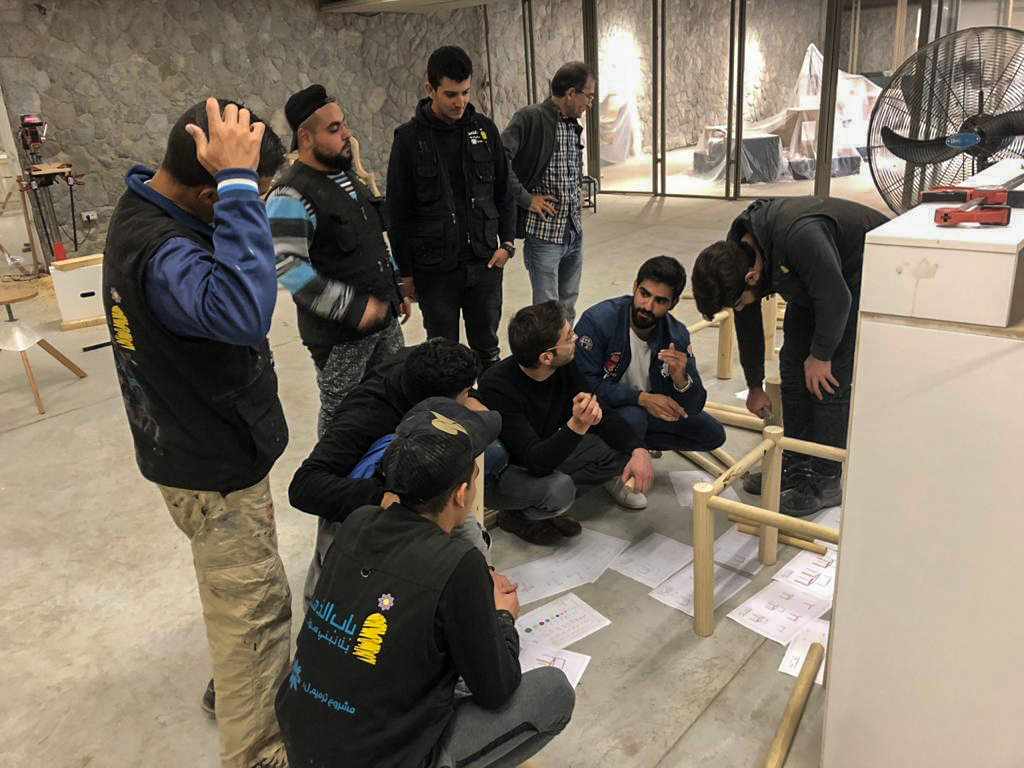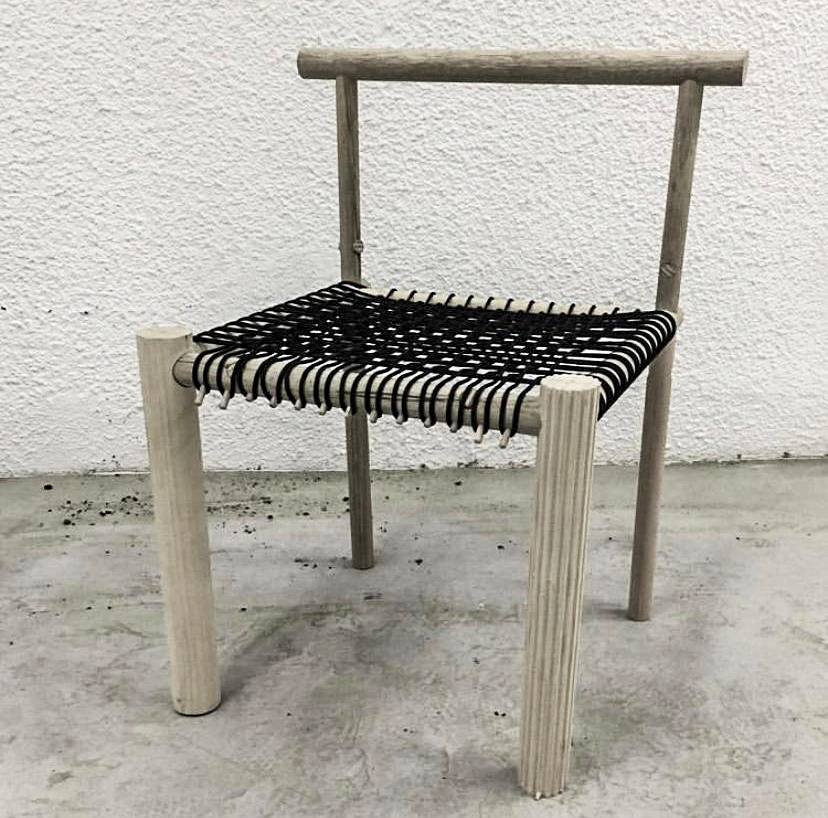 "I was excited to learn something new in carpentry especially that Bram introduced new techniques which are rarely found in Lebanon. "

Youth from the program
Reviving forgotten furniture:
With Nataly Salameh, a talented Lebanese furniture artist, young men and women learned upcycling and how to bring back to life old forgotten furniture .The cathartic experiences resulted in the creation of beautiful furniture pieces that tell the stories of these youth and the journey they went through, under the name "Kanyamakan Designs" (once upon a time designs).
"I left school when I was 8. Then I spent my youth fighting because I was told: the other is an enemy! He is another, don't trust him. Now I know it was all a lie."

Youth from the program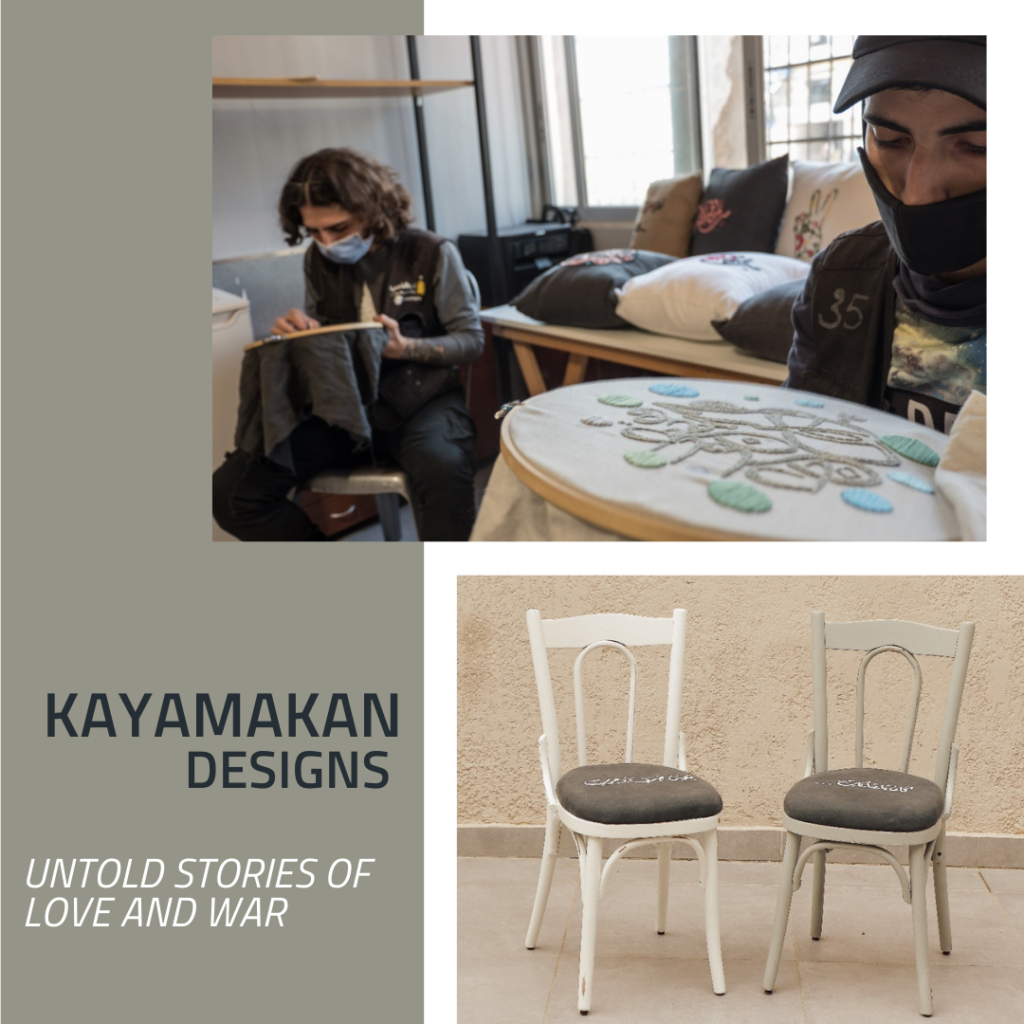 Kanyamakan designs : Untold stories of love and war
Kanyamakan designs' first collection was created in partnership with Nataly Salemeh: After collecting abandoned furniture from Tripoli, the youth were taught to upcycle and refurbish each item. In the designs executed the youth, former enemies and fighters, are crafting their stories of love and war. They are working together to build a better future for themselves with the opportunities offered by this initiative. They are conceiving these items as a symbol of their new found unity and strength after meeting on the previous demarcation line and breaking down the fictional walls of divides.
And because solidarity and support should know no boundaries, and as part of this initiative they will also be creating furniture for places in Beirut damaged by the blast. All the way from Tripoli and from their hearts to Beirut.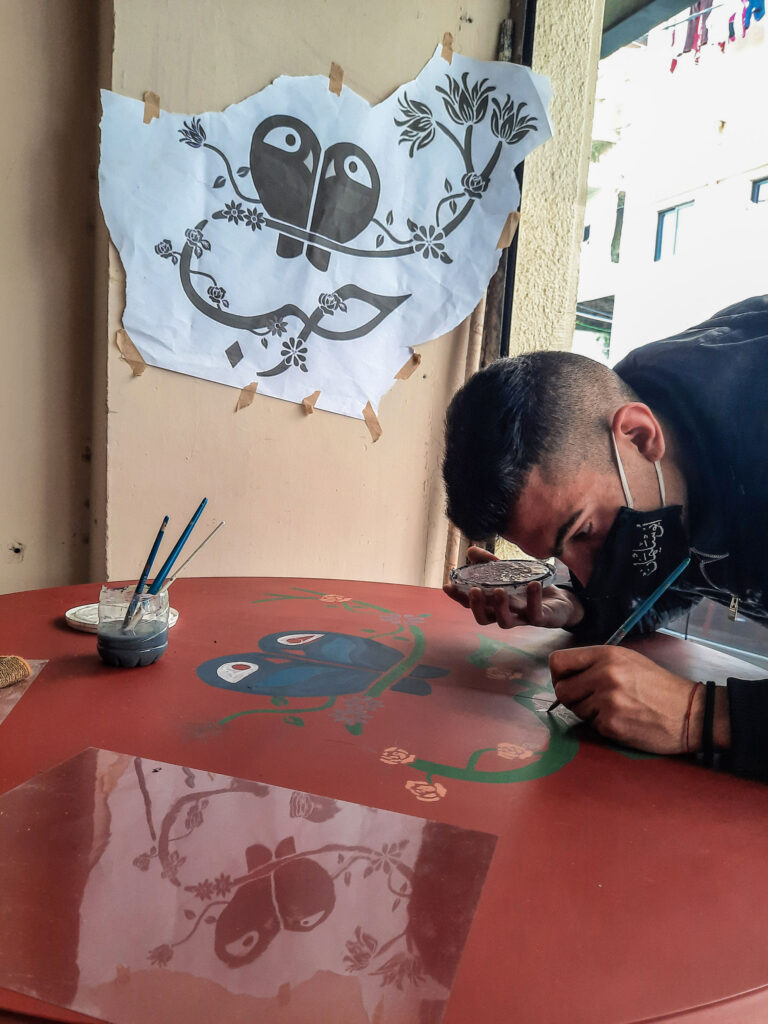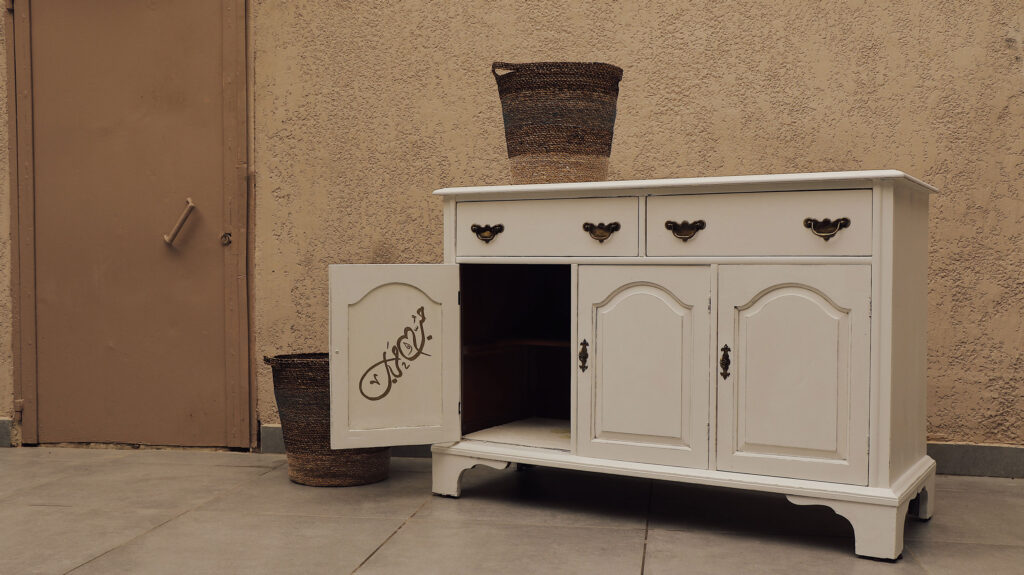 "Old objects have a history. They carry with them the imprint and memories of the people who used them. By restoring them we are giving them a new life. A bit like these young people who were also neglected in the past. They also have their story to write or paint. All they need is people to believe in them"

Nataly Salameh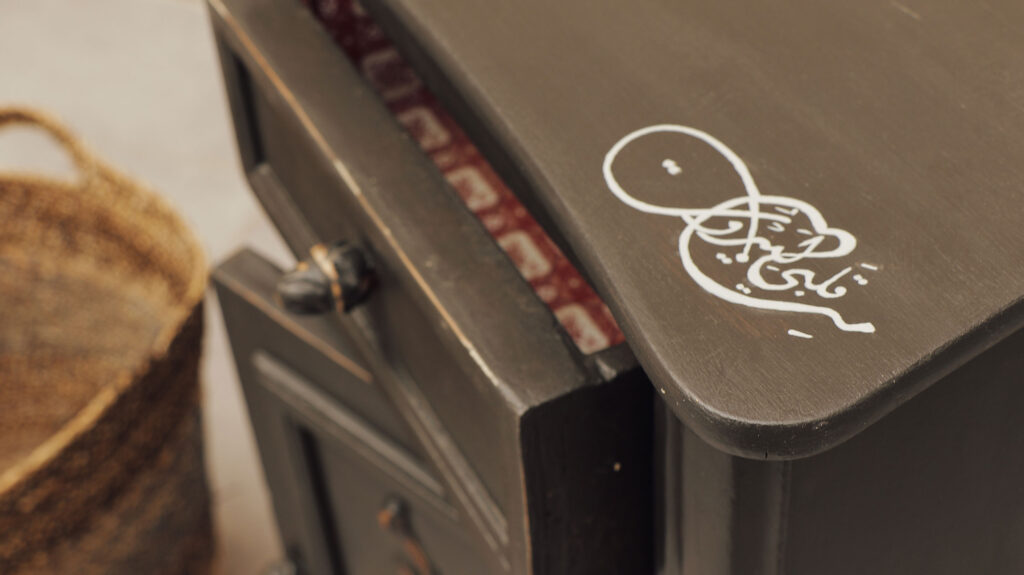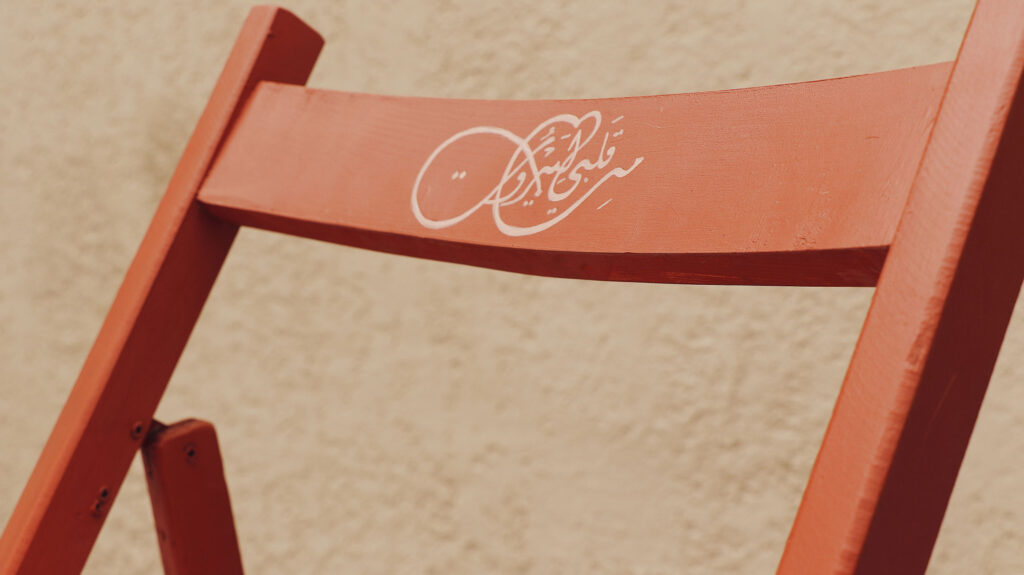 Kanyamakan Designs is an opportunity for these youth to create economic sustainability for themselves while reviving their communities through a well appreciated craftsmanship in their neighborhoods. And today they are replacing war, hatred and sectarian divides, with love, innovation, art, and creativity.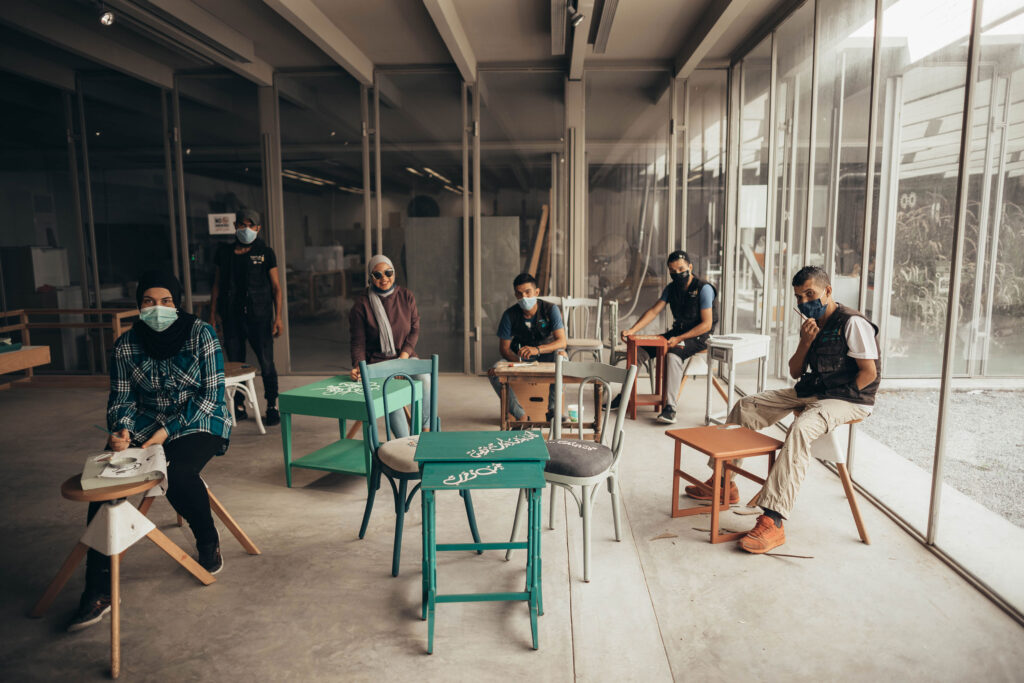 "This is a story of love and war… This is a story of hope and new beginnings…This is a story that is still being written"