Construction can refurbish and rebuild a city in more ways than one. Combining that with reintegration and rehabilitation, MARCH through BEDCO are uniting young people across communal divides. Together they're rebuilding a better future for themselves, supporting their communities and contributing to rebuilding the city of Beirut.
"I wanted to help, my friends and I took a bus from Tripoli the next day and came to Beirut. We just took our basic tools and came . It was devastating to see what the blast had done, it reminded me of the war and destruction in Tripoli. We had to help rebuild. We didn't learn all these construction skills just to stand by and do nothing at a time when people needed it the most "

Youth from the program
It all started with the Beb el Dahab rehabilitation and reintegration program:
As part of March's journey in resolving conflicts and restoring peace, the Beb el Dahab program was launched in 2016. It consisted of bringing youth from Jabal Mohsen and Beb el Tebbeneh to rise above all divides and together restore the war-torn shops along Syria street, the former demarcation line between both neighborhoods. Through this successful initiative the youth built bridges between their communities, attended workshops promoting personal development, commitment to excellent work ethics and conflict transformation, all the while training in various construction skills such as plastering, painting, electrical, sanitary, metal and wood works.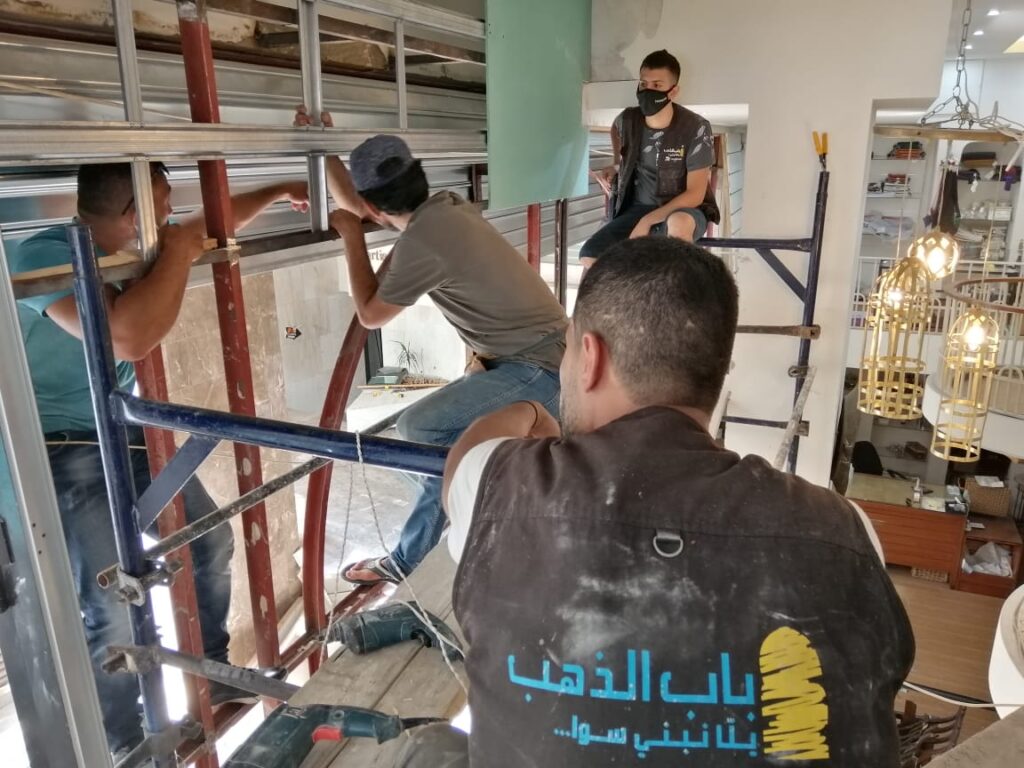 "Before joining MARCH's program I had no skills and felt helpless about the future. Today, I am a very good painter, I didn't believe at first that I could progress and learn. I had doubts about myself. Today I can say that the skills I learnt gave me a sense of security and purpose."

Youth from the Program
From Beb el Dahab to BEDCO; Contributing to youth economic resilience:
Following the success of the Beb el Dahab program and the positive impact it had on the youth and their communities, BEDCO, MARCH's construction social initiative came to be. This initiative aims to create economic sustainability and resilience for the youth. It gives them new opportunities to further develop their skills in the construction field. Consequently, greater potentials are revealed giving the youth a sense of accomplishment and pride with a dream for a better and prosperous future. And besides their individual growth, the teamwork required in the field strengthens their bonds. The combination of these various elements equip the youth with all the right tools to give back to their communities by providing any needed support in a rehabilitation and restoration quest.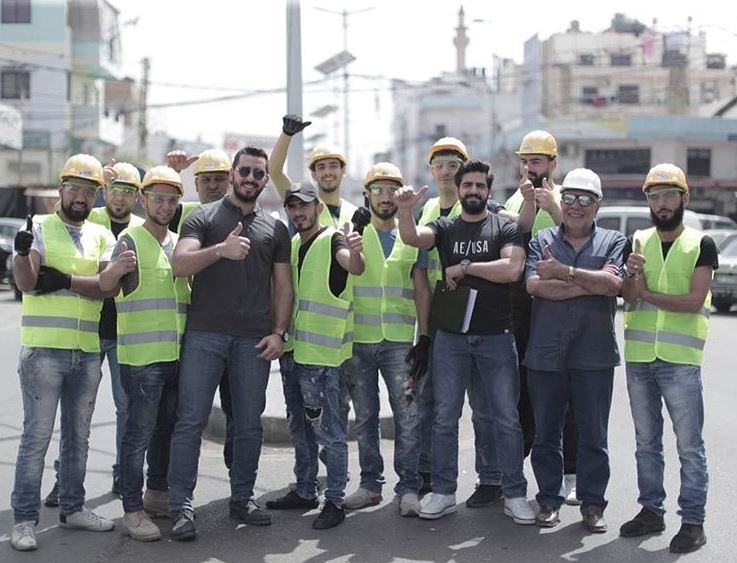 "At BEDCO we are like a big family. A family that supports each other, that supports others. We are constantly learning, progressing and helping people at the same time, through our construction efforts and that is an amazing feeling."

Youth from the Program
Contributing to Rebuilding Beirut:
On the 4th of August 2020, the tragic blast hit the vibrant heart of Beirut. Homes, shops and businesses were left destroyed. People injured and hurt were devastated by the situation and the resulting losses.
The motivation and the commitment of BEDCO's youth toward their communities led them to respond to the emergency that struck the people of Beirut. With the support of MARCH, they are reinvesting the harnessed skills to help the capital and its population.
As a first response, BEDCO dedicated its efforts to support homes and shops. They provided minor steel, electrical and wood repairs, they cleaned the rubbles, removed the shattered glass and used temporary solutions to protect the exposed homes.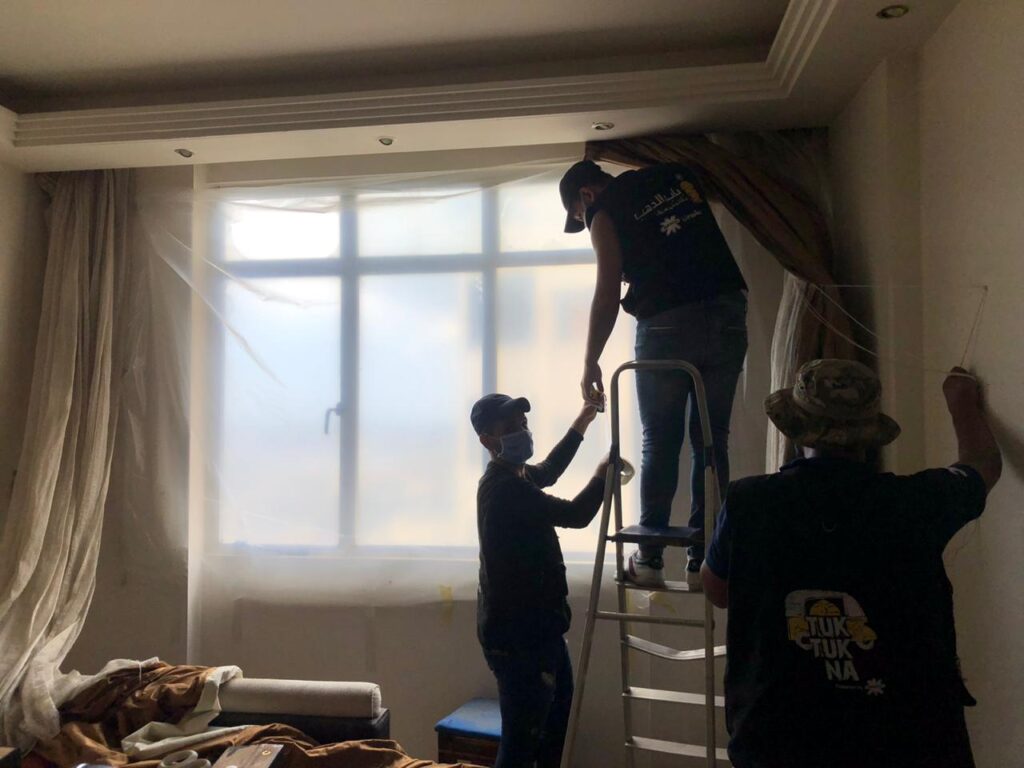 Refurbishing SMEs :
When more interventions were requested, March collaborated with Al-Fanar Venture Philanthropy, and continued the work through BEDCO. They targeted social enterprises and small businesses by helping them in completely refurbishing their shops to restore the economic cycle and support small business owners to get back on their feet. They are rebuilding hope as much as the spaces which presents an important source of income for their owners. L'artisan du Liban, Namaste, Mellow Shop, Organic Sisters, Diffa Group, Fabric Aid, (…) and many more are able to open again due to the combined efforts.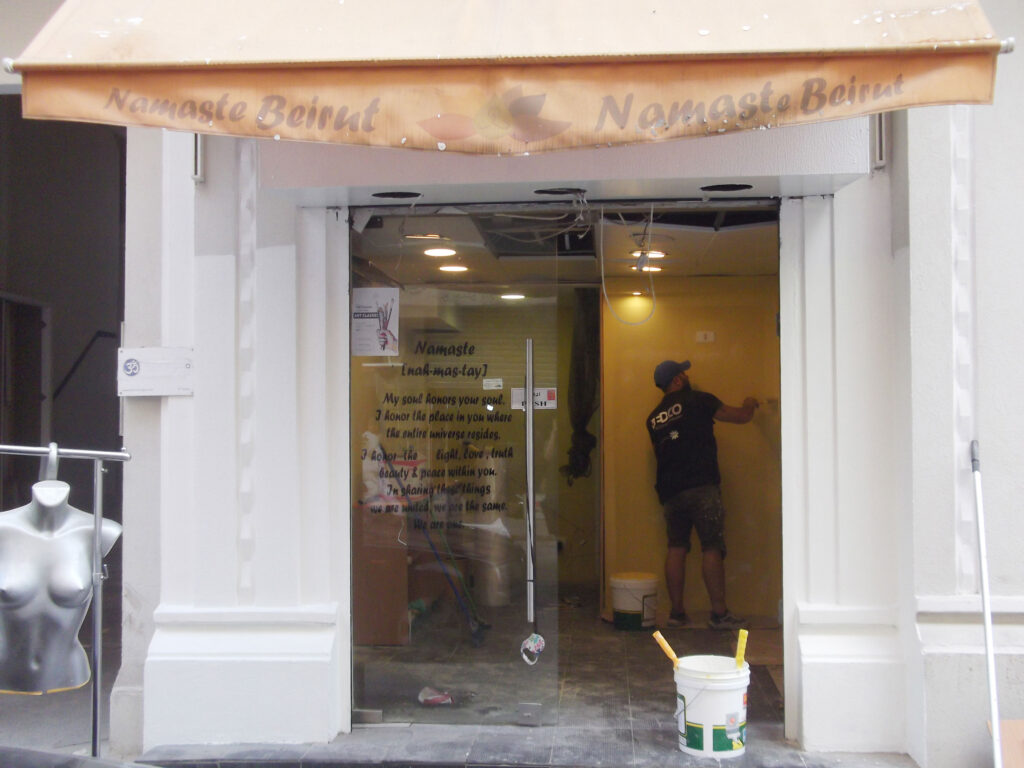 "The youth of BEDCO were amazing. They helped me restore my shop. They were friendly, polite and tidy."

Hala Housseini, Owner of Namaste Store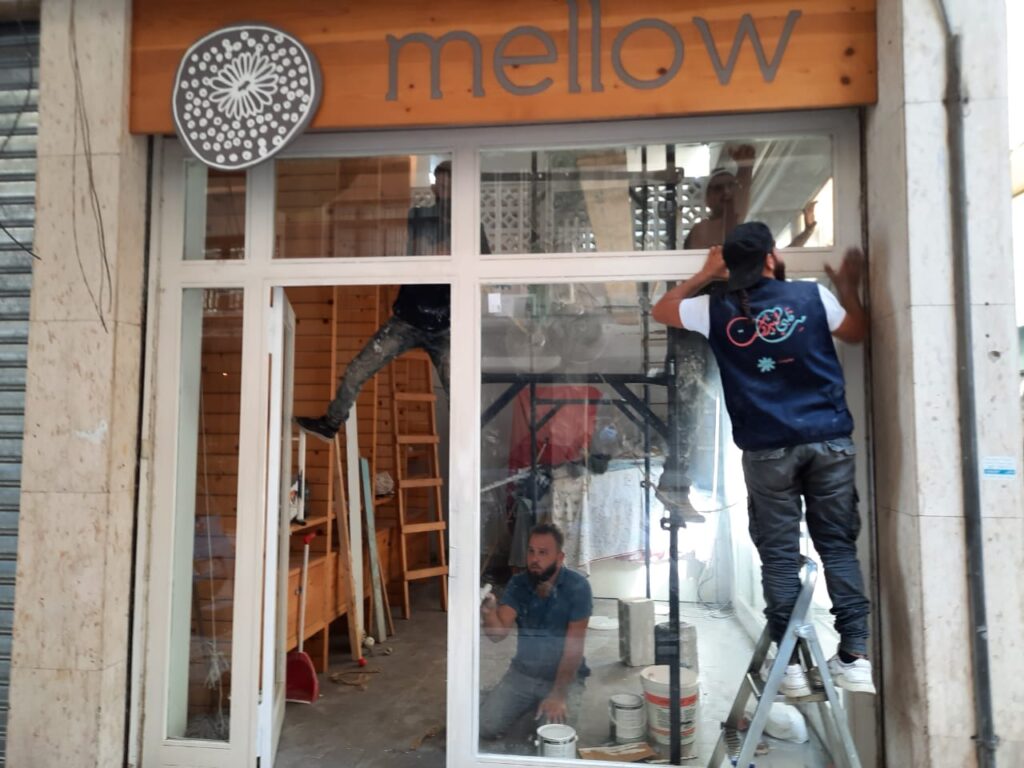 "Thank you to BEDCO for helping me restore my shop. They were fast, professional and efficient. They encouraged me to reopen."

Guilda Khoury, Owner of Mellow Shop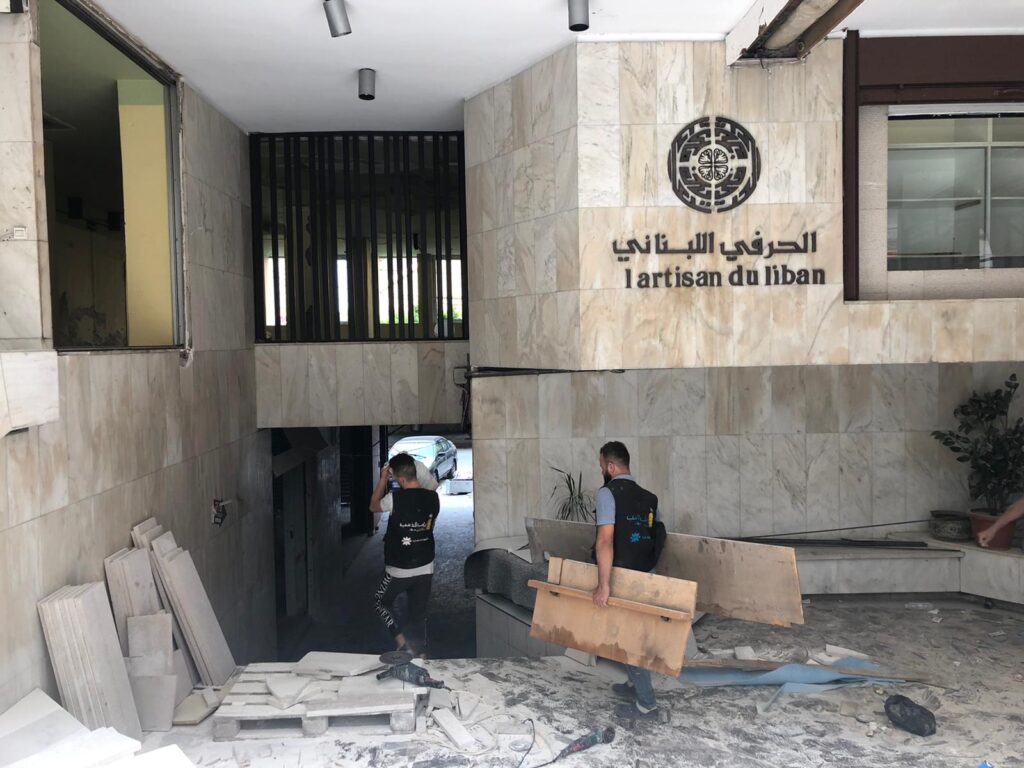 Preserving Cultural Heritage and supporting the arts:
Also with the constant support of the British embassy in Lebanon, and because MARCH believes in the importance of art and culture, and the value of our Lebanese Heritage, BEDCO is also restoring a number of cultural spaces and workshops that are part of our heritage. Gallery 392 Rmeil 393 and Stone Lodge workshop will be restored by the youth, which will give an opportunity for rising artists to showcase their artistic touch and give life back to the capital.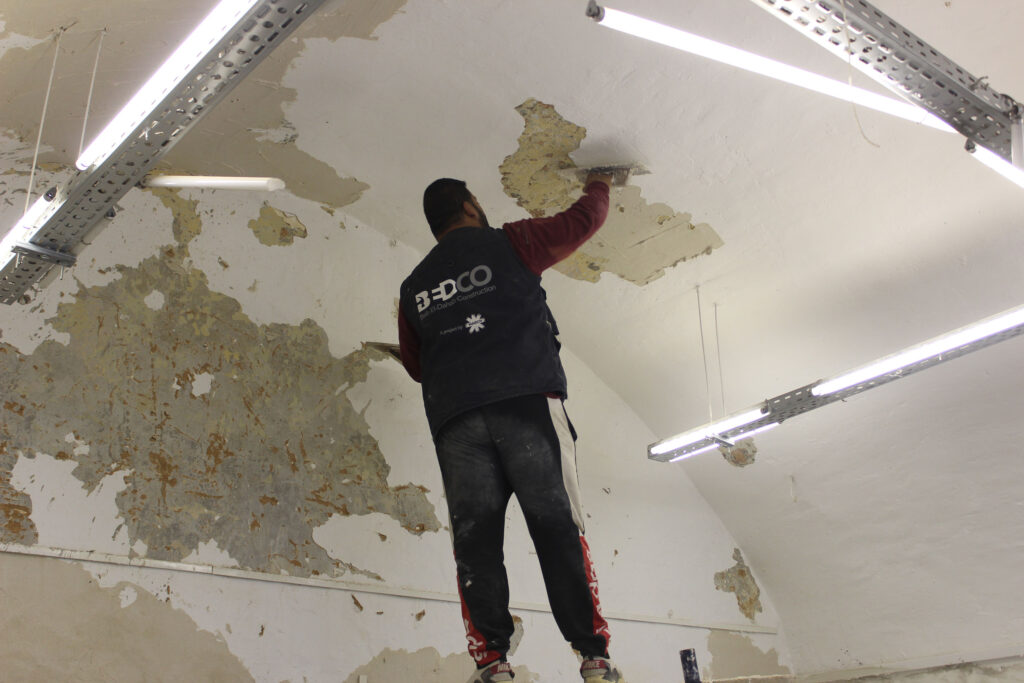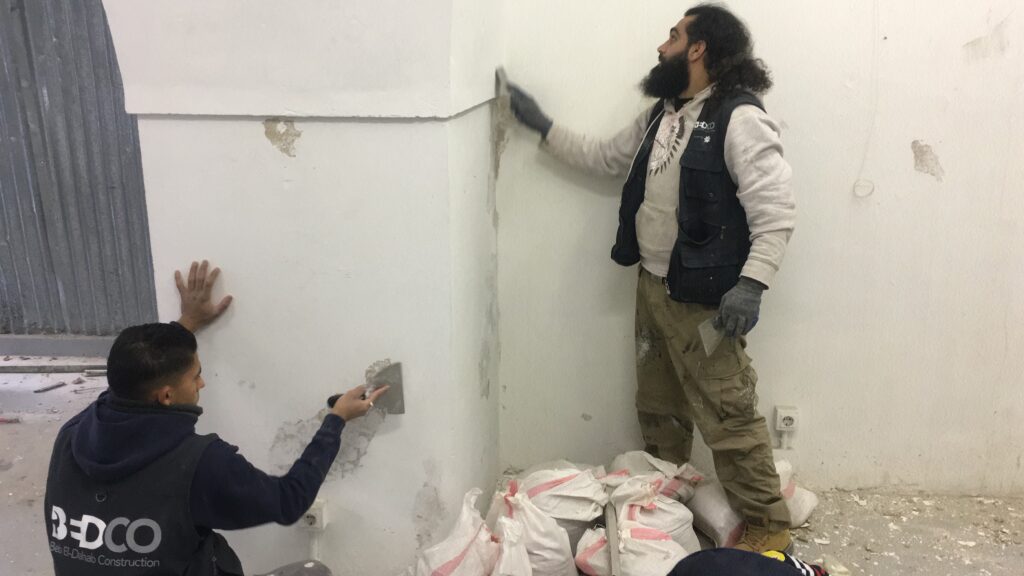 Helping education institutions:
And because MARCH believes in the importance of education it gathered marginalized youth from Tripoli and Beirut to use their construction skills learnt through its program to restore and rehabilitate the Saint Joseph Brothers School in the Karantina area. The Saint Joseph Brothers School aims at supporting vulnerable families to integrate their children in the education system. Through this project, the BEDCO youth are helping children to avoid marginalization because of their financial difficulties. They are creating opportunities for themselves as well as others.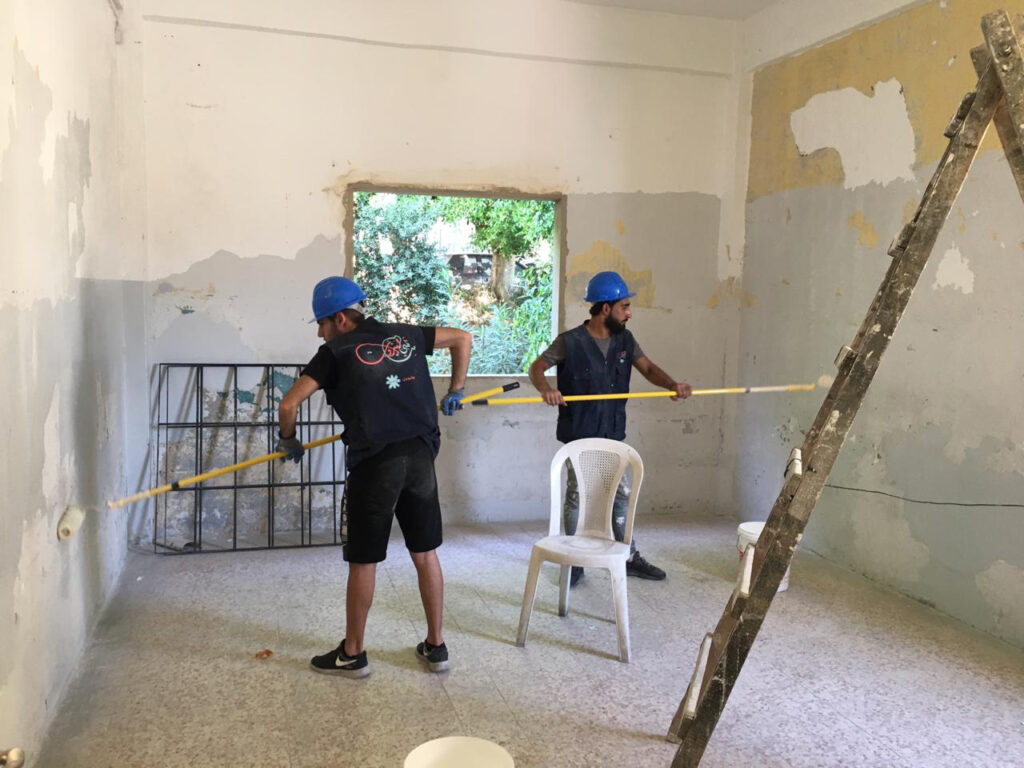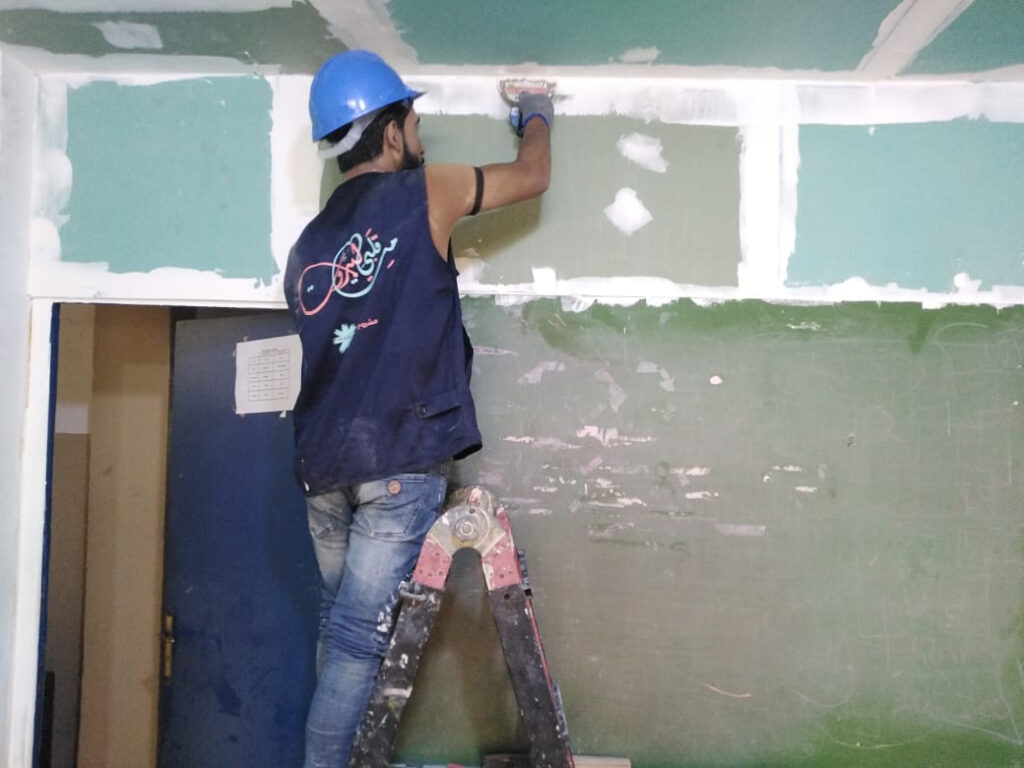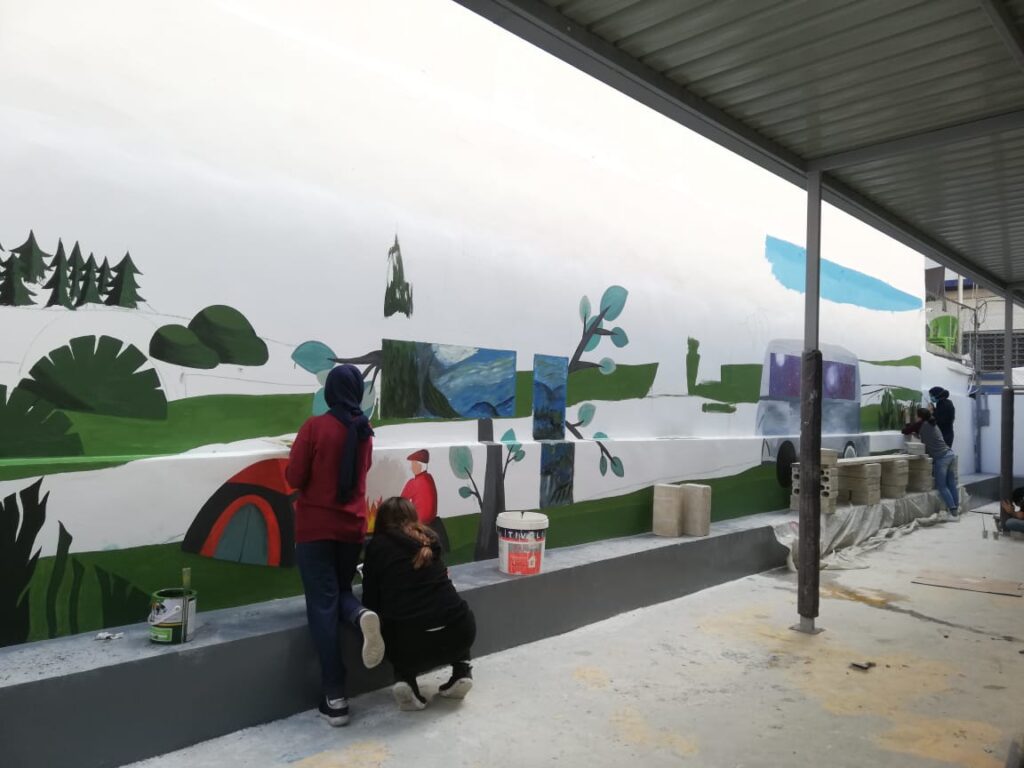 " Restoring the school was one of the best experiences. I did not have the chance to continue my education and I deeply regret it. Contributing to giving that chance to others is an amazing feeling"

Youth from the Program
Supporting the Civil Defense:
Furthermore, the civil defense departments in Beirut and its surroundings, whose volunteers have always been giving and supporting their communities, were also affected by the devastating blast. This drove MARCH to also take part and help them by restoring what was damaged. The civil defense, Ras Beirut and Gemmayze departments, are being rehabilitated by BEDCO's youth from Beirut and Tripoli, shoulder to shoulder.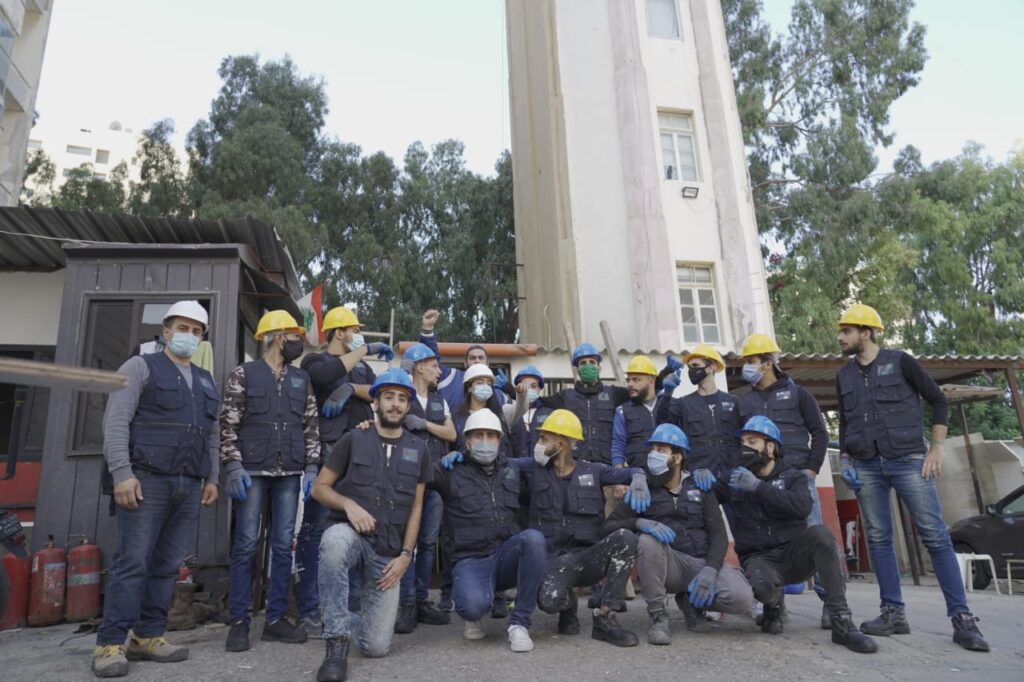 "The best thing about BEDCO, besides learning and working in construction, is that we are a big family that comes from all walks of life. All religions, all areas, from Beirut to Tripoli and we are all working together to help others. It's the first time I experienced that."

Youth from the Program
BEDCO construction social initiative is sharpening the skills of dedicated youth of Tripoli and Beirut, giving them a better future and offering them the opportunity to stand in solidarity with others and become changemakers themselves.