Tripoli's Malloule Street hosted this year's edition of "Us, The Moon and The Neighbors" as part of Beb El Dahab's Adha celebrations on Friday August 16th.
The Beb El Dahab initiative started in 2016 as a simple rebuilding project but has since transformed into a social movement. It brought together youth from Beb El Tabbaneh and Jabal Mohsen, two previously feuding communities in Tripoli and allowed them to work hand in hand to rebuild what was once ravaged by violence and war. Their work has contributed in resuscitating a marginalized and war-torn area but more importantly, has created a sense of community and unity.
MARCH partnered with Collective Kahraba -a Lebanese performing arts company- to bring a unique and dynamic line-up of both local and international contemporary artists. The fantastic atmosphere brought together families and friends from both Beb El Tabbaneh and Jabal Mohsen. In true fashion, the night was filled with laughter, entertainment and delicious food.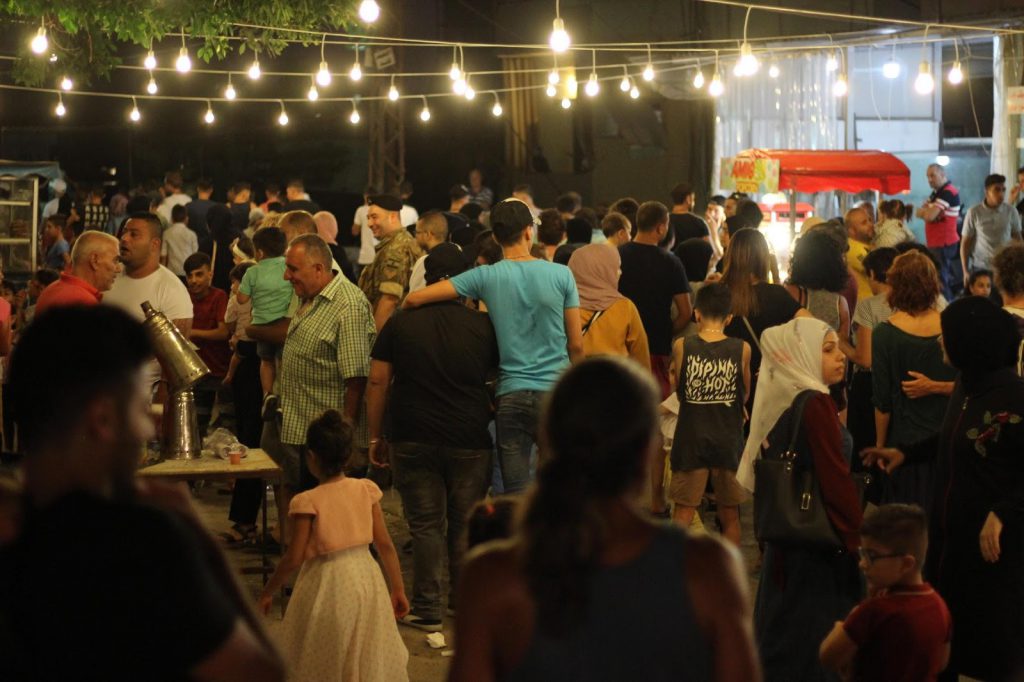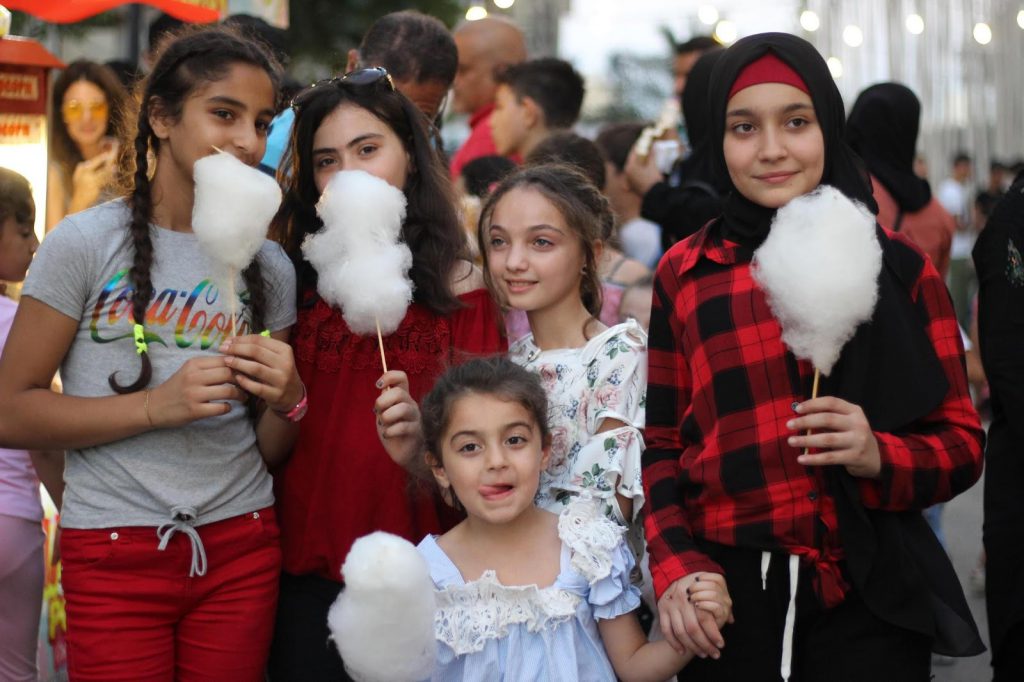 The evening featured three main acts which took place in different spots, the first of which was "Fileuse" by Compagnie Lunatic. The breathtaking aerial performance showcased Cecile Mont-Reynaud's solo to a musical improvisation by Ghassan Sahhab. It embodies the diary of a woman, on a vertical, evoking the cycles of time. The threads attempted to depict life while illustrating imaginary worlds.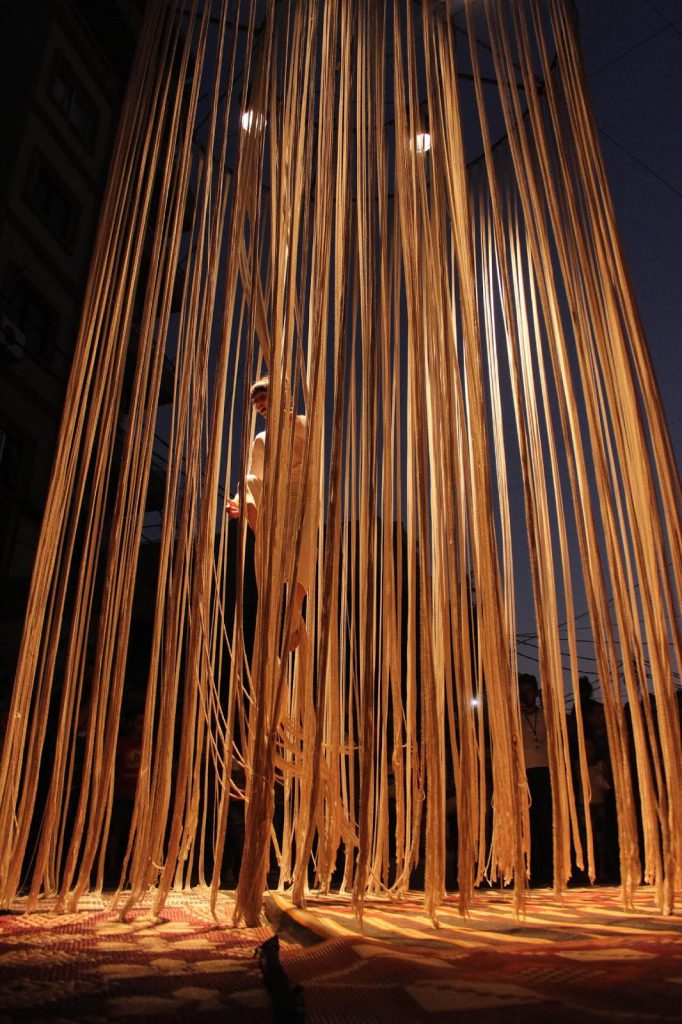 The second act was Collective Kahraba's very own "Origin of a Tale" an exquisite mix of storytelling, sculptures and sounds. The performers utilized clay to portray our oldest folk tales, explore their origins and retrace their genealogy.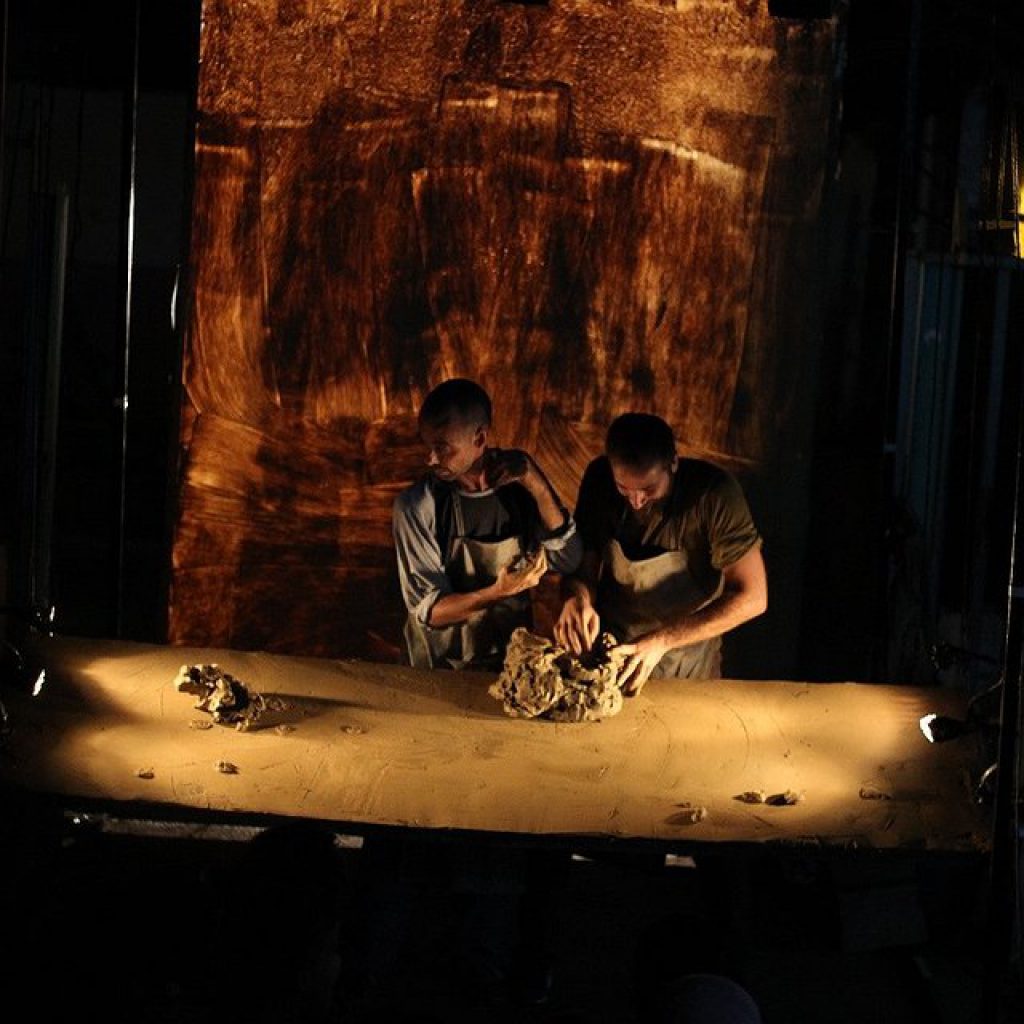 Last but certainly not least was "Waterfalls" by La Mecanica & Mime Prague. The one-man show that combines both street theater and physical performance to depict the experience of a comedian whose dream show rapidly deteriorates into a nightmare. The artists managed to involve the audience and allowed it to take part in his fateful journey. The performer quickly goes from hero to zero in an ironic turn of events.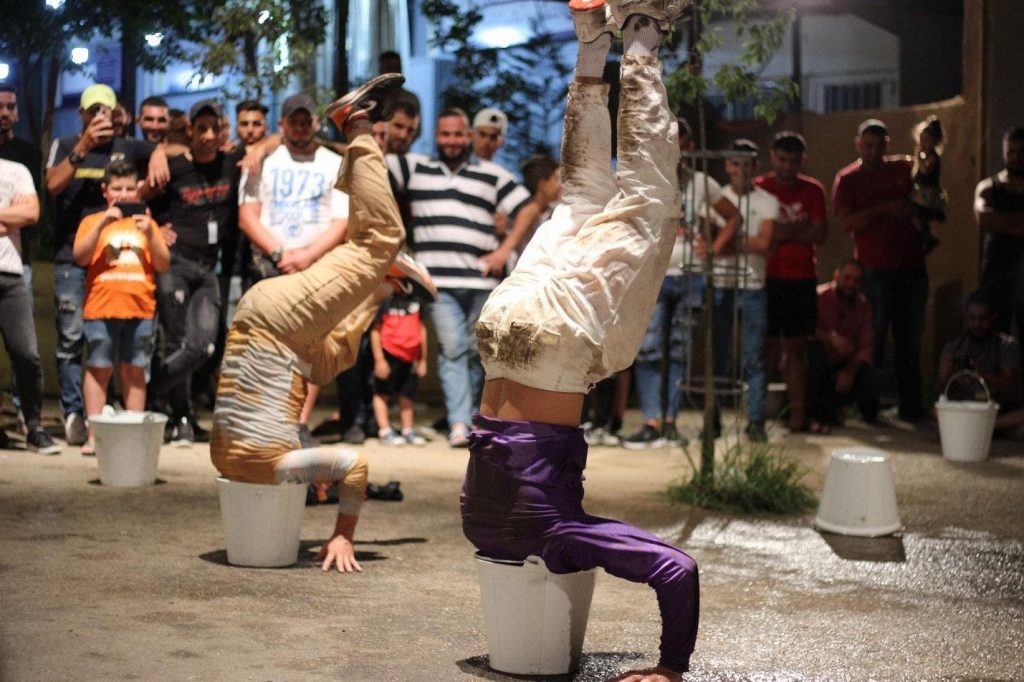 Us, The Moon and The Neighbors' intimate setting captivated children and adults of all ages and allowed them to create wonderful and unforgettable memories. We look forward to recreate the experience soon!