The Global Centre for Pluralism announced on Wednesday the names of the ten finalists for the 2023 Global Pluralism Award. Lea Baroudi, founder of the NGO March, is among these finalists competing for the award that "celebrates the inspiring and brave work that is helping to build more inclusive societies where diversity is valued and protected."
Only three out of the ten finalists will be winners. All underwent rigorous scrutiny before being selected by an independent international jury of experts. The other seven finalists will be awarded honorable mentions at a ceremony in Ottawa, Canada, in November. Each winner will receive the sum of 50,000 Canadian dollars, which will help them continue their work in favor of pluralism.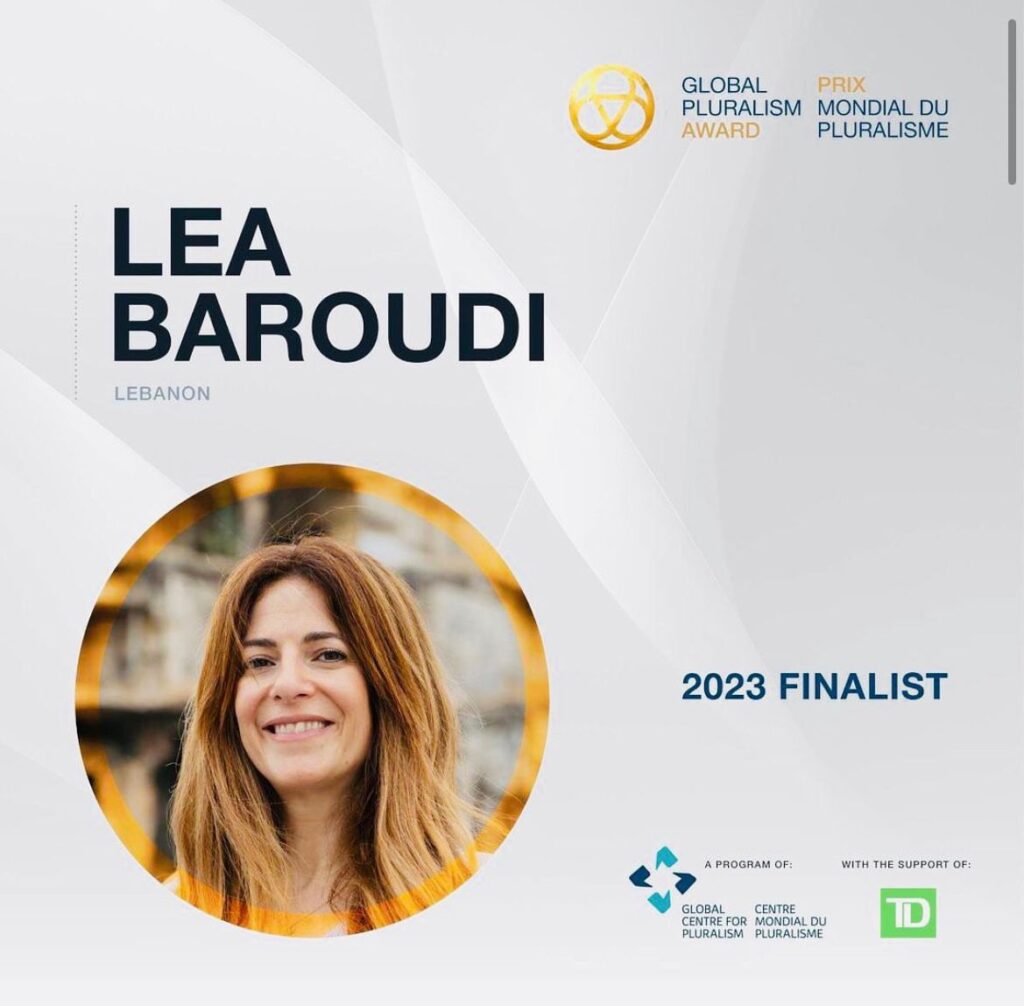 Lea Baroudi's efforts and struggle to promote freedom of expression, human rights and the acceptance of religious pluralism in Lebanon over the years have earned her several distinctions. In 2019, she was made a member of the British Order of Chivalry, a distinction awarded to her by the late Queen of England Elizabeth II.