MARCH considers that tolerance and acceptance are preconditions for social cohesion. This belief has been rooted in the organization's mission since its inception. Despite the democratic facade portrayed by public institutions and the constitutionally guaranteed personal freedoms, Lebanon has been plagued by waves of arbitrary and unjust censorship, particularly in recent years. Artistic and cultural works in addition to cyber spaces such as social media platforms and online publications have fallen victim to the systematic abuse of censorship laws that have been largely monopolized by governmental agencies, political parties, religious entities and even foreign embassies. The system's oppressive practices have directly reinforced the sectarian narrative and contributed to social divide. Therefore, MARCH has continuously advocated for freedom of expression through various initiatives.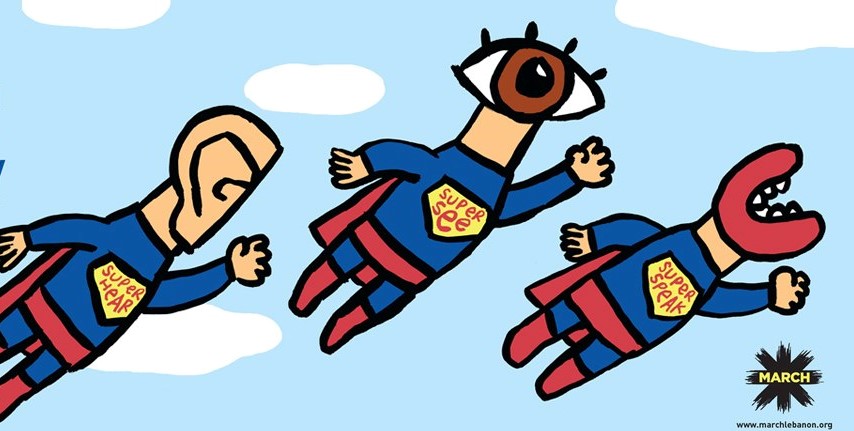 In 2012, our organization created the Virtual Museum of Censorship, a digital platform that acts as a public archive for all artistic and cultural works that have been censored or banned in Lebanon. It documents and showcases movies, books, theater plays, concerts etc. dating all the way back to 1945. It is designed to give the public access to information and offer an in-depth look at the state of personal freedoms in the country. The database's goal is to educate citizens and raise awareness on matters related to freedom of expression. In addition to being an observatory, the museum also encourages users to submit their own account of censorship cases. This enables us to cross-check and corroborate certain information. However, in spite of our constant efforts, the compilation process has proven to be quite challenging for MARCH as there are very few credible sources available that offer accurate and reliable data.
MARCH has also produced extensive literature to help raise awareness on the topic of censorship. It created a number of informative documents such as the Know Your Rights and Loopholes in the Lebbanese Censorship System booklets for example. These offer answers to some of the public's most frequently asked questions and shed light on the legal loopholes of our system. Our organization has also published a number of reports that examine different aspects of the Lebanese censorship system and offer legislative recommendations to move towards more democratic and transparent practices that would help protect freedom of expression.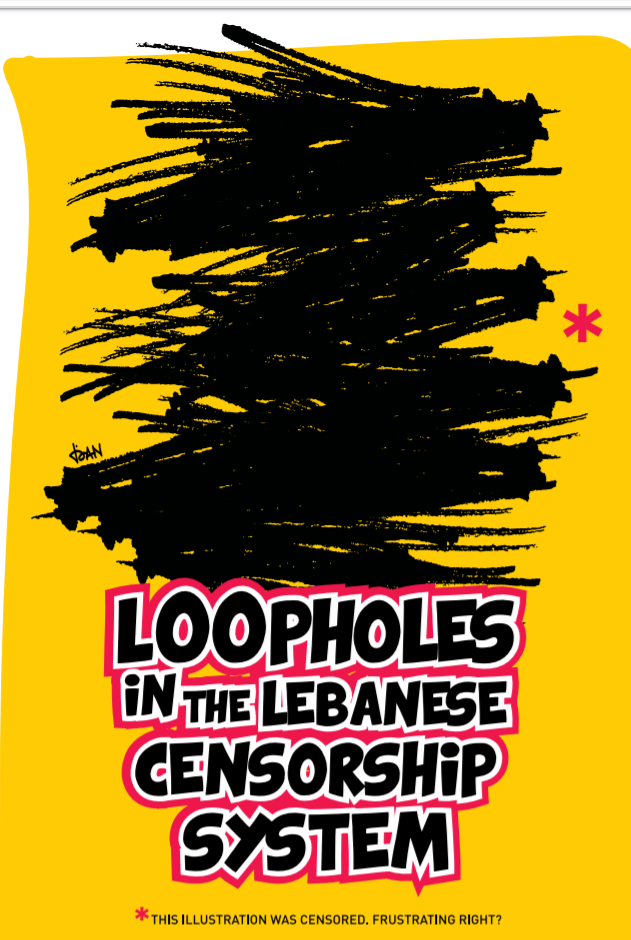 Furthermore, MARCH has established a hotline for individuals summoned for interrogations or investigations by the authorities. They can seek free legal advice from a team of legal experts that our organization has put together. This hotline has become a pillar of support as it helps inform people of their rights and potential options. The organization has also established and trained a network of young activists from different backgrounds who work together to promote freedom of expression and advocate for tangible change through various channels of actions.
Lastly, in addition to its awareness-based work, MARCH also operates on an advocacy level. Following its most recent report, it put forward legislative recommendations and reforms that would help move away from preemptive censorship. The organization then proceeded to submit a bill to parliament moving to abolish all censorship on theatrical works. It also produced an additional law draft that focuses on cinematic censorship and proposes the creation of a rating mechanism.