Food parcels distribution in Tripoli and Beirut
"It takes a village" is a popular saying that could not be more accurate because it truly does take collective efforts to cope with a deteriorating economy with detrimental social impacts coupled with a global pandemic. That is why MARCH helped youth from Beb El Tabbaneh and Jabal Mohsen create "Albe 3ala Jare" which translates to "My heart goes out to my neighbor".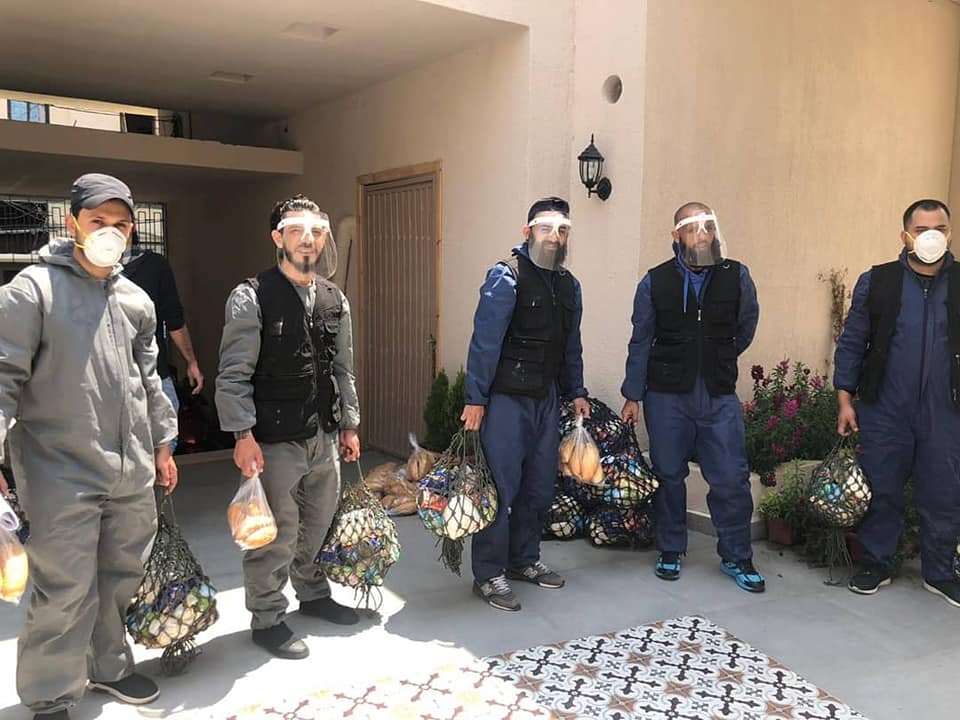 In times of crisis, solidarity and compassion are of the utmost importance and that is what this initiative represents. It comes as a direct response to the COVID-19 outbreak and acts as a gesture of love and unity during the month of Ramadan. The young men assembled care packages containing essential supplies ranging from rice and bread to non perishables and flour.

They handmade rope shopping bags containing the goods from the heart of the homes and attached thoughtful notes containing tips, tricks and encouraging messages. In order to add this personalized touch, they had to learn how to weave the bags virtually through mobile applications such as Duo and WhatsApp. Mastering such a hands-on skill remotely required substantial commitment and determination on their part. Once filled, the parcels were sanitized and delivered to families' doorsteps by youths wearing protective gear to guarantee everyone's safety via MARCH's newest transportation social initiative, TukTukna. Over 4000 households benefited from "Albe 3ala Jare".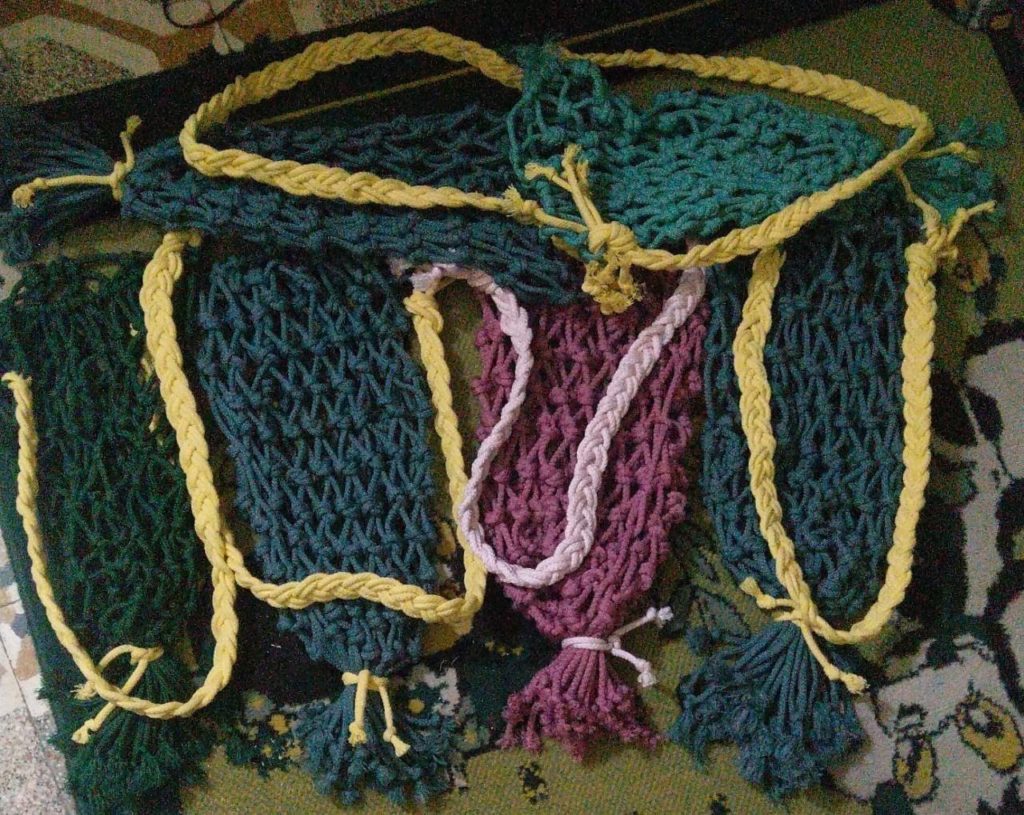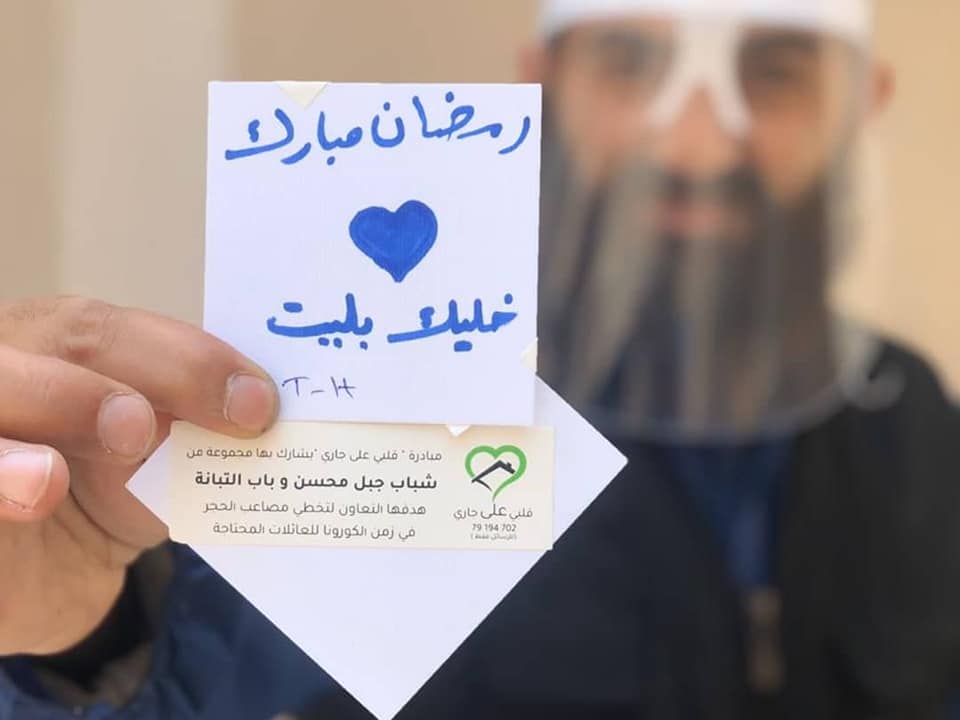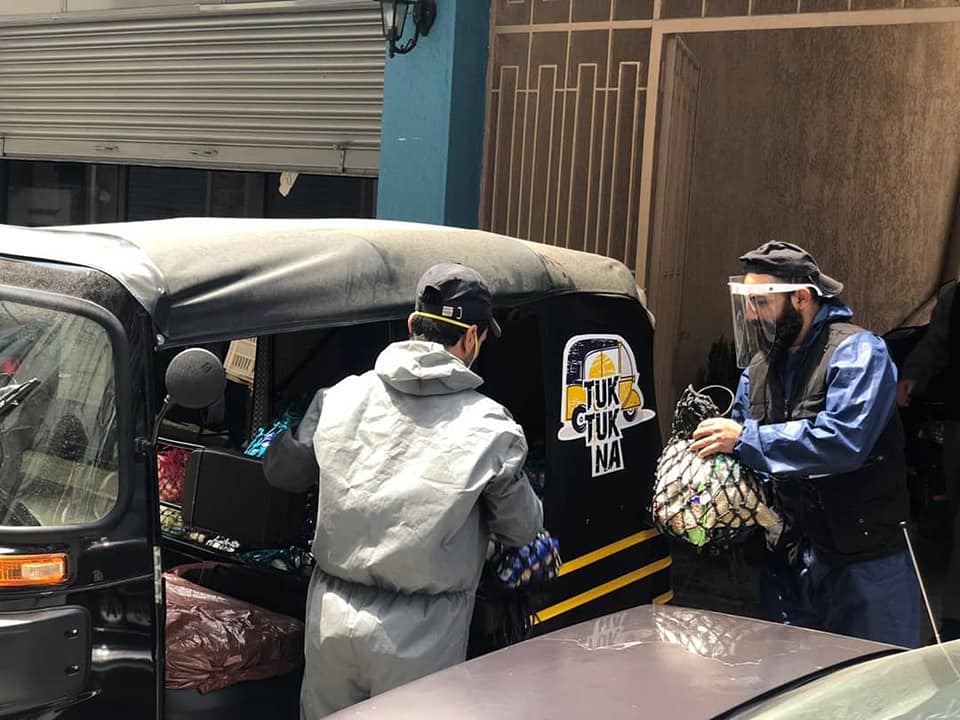 Furthermore, MARCH is also carrying out additional food distribution efforts in collaboration with other local organizations such as The Women Collective Lebanon, the Lebanese Food Bank and Tamanna Foundation who have generously donated supplies to help support 180 more households.
Adding to that and as part of our civil-military cooperation, youth of March's Beb el Dahab program from Jabal Mohsen and Beb el Tebbeneh, collaborated with the LAF and distributed over 2000 food parcels in different areas of Tripoli (Jabal Mohsen, Beb el Tebbeneh, Albaddaoui)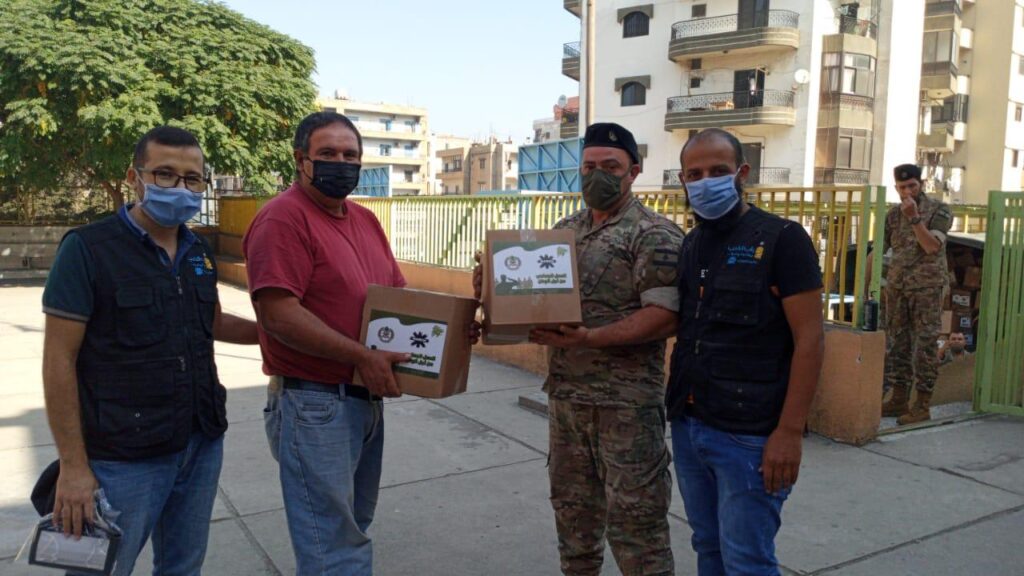 A similar initiative took place in Beirut where youth from our Hona Beirut community -MARCH's cultural space in the capital- distributed food parcels to families in need around the areas of Chiah, Tariq Al Jadidah, Madina Al Riyadiya and Khandaq Al Ghamiq.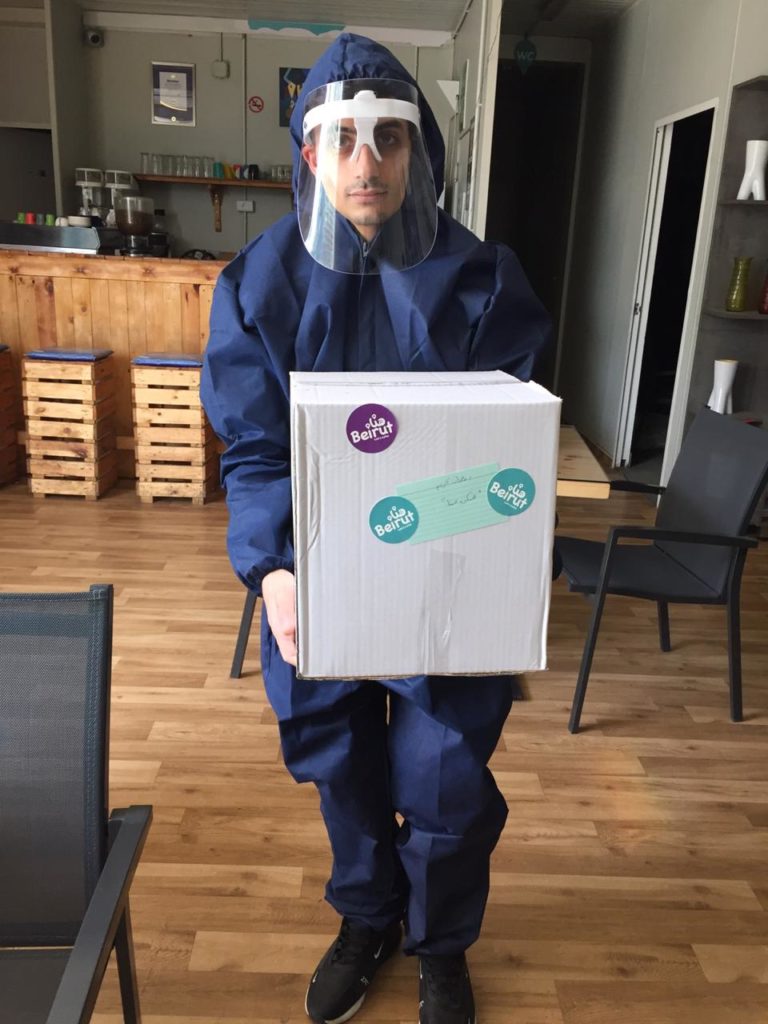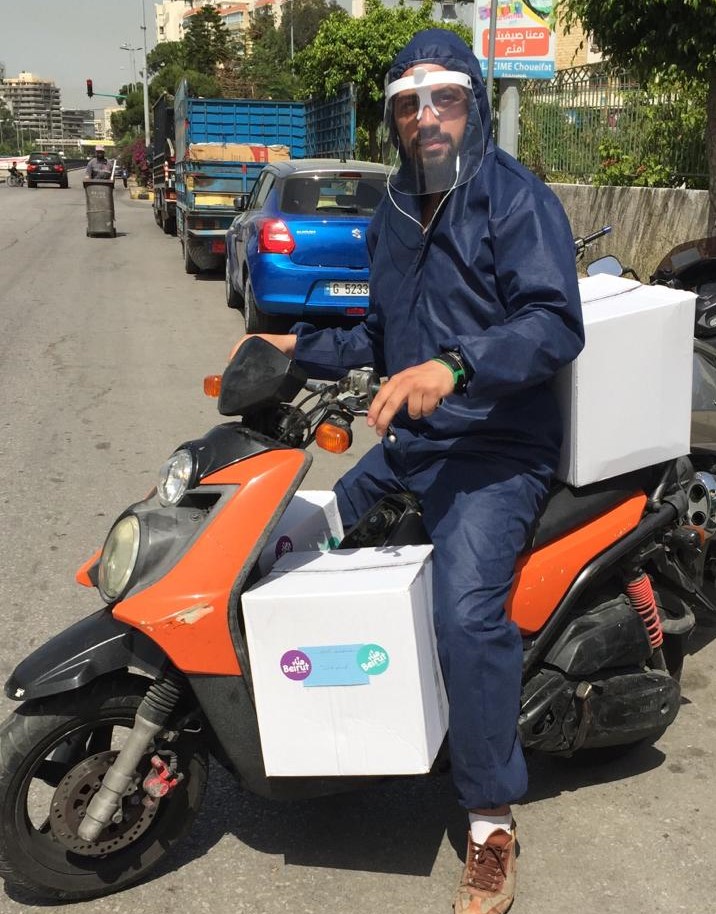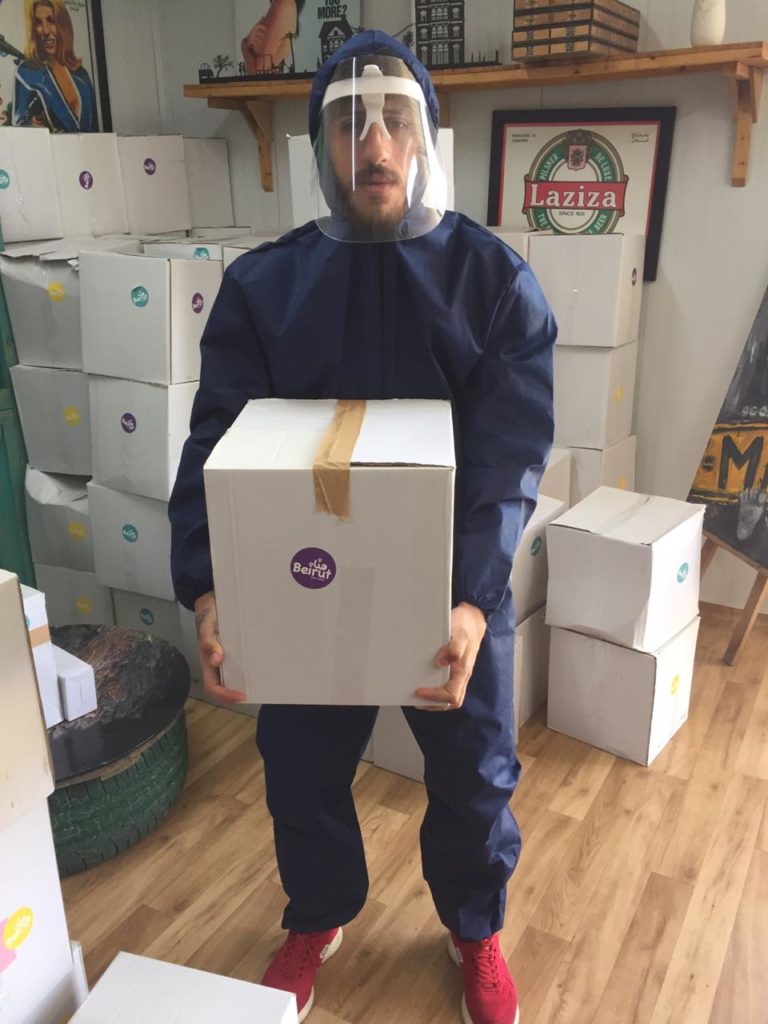 These youths' journey has been marked by incredible resilience and inspiring perseverance. They bring light and hope to their surroundings and continue to generate positive change at a grassroots level which untimely has a ripple effect throughout.