A safe space for former enemies to work hand in hand, gaining culinary, gardening, carpentry, calligraphic, sewing, design and embroidery skills.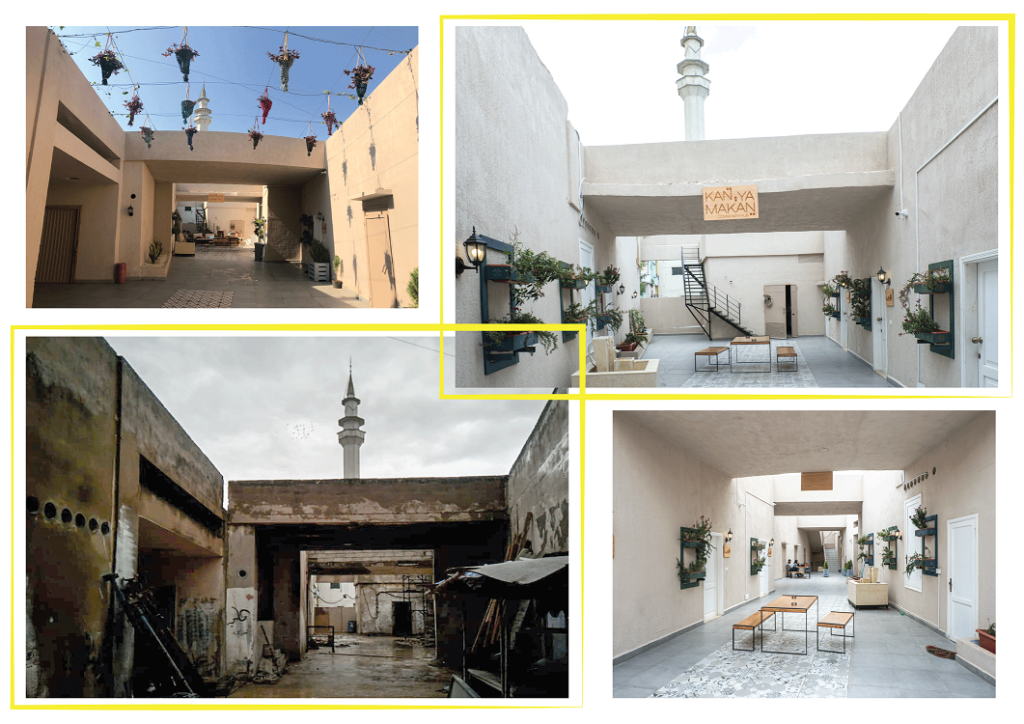 After the opening of the Kahwetna cultural cafe in 2016 as a safe space that unites youth from Jabal Mohsen and Beb el Tebbeneh around arts, culture and learning away from sectarian and communal divides, MARCH inaugurated in 2019 the Kanyamakan community hub. The hub is an extension of Kahwetna to provide youth with a common space for vocational training and to recount their stories and commonalities through innovation and creation all the while creating better opportunities for themselves and their communities.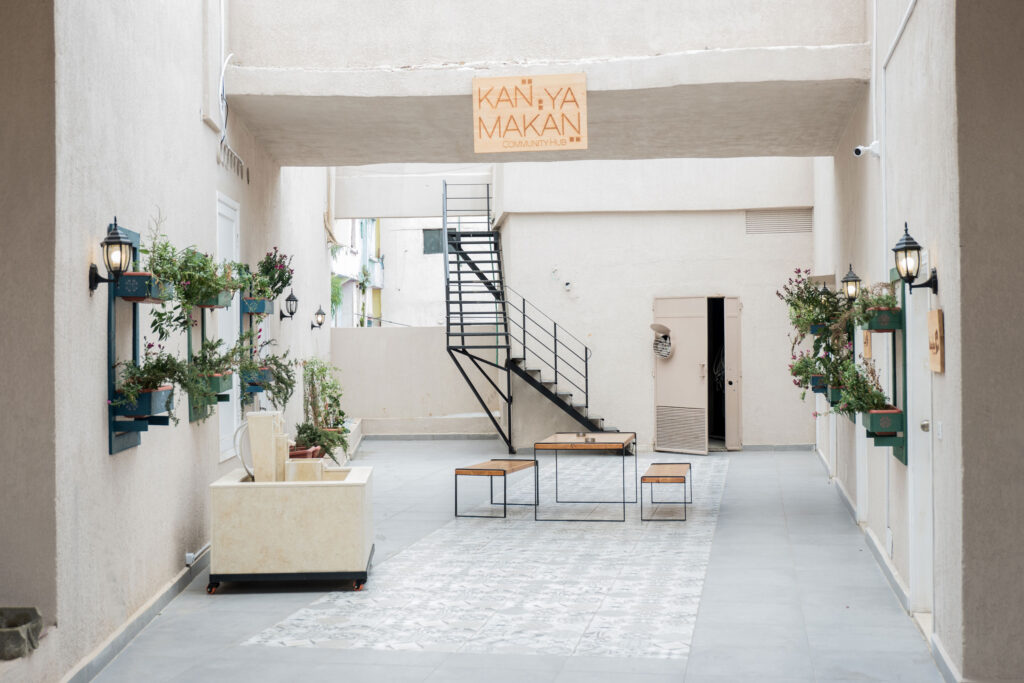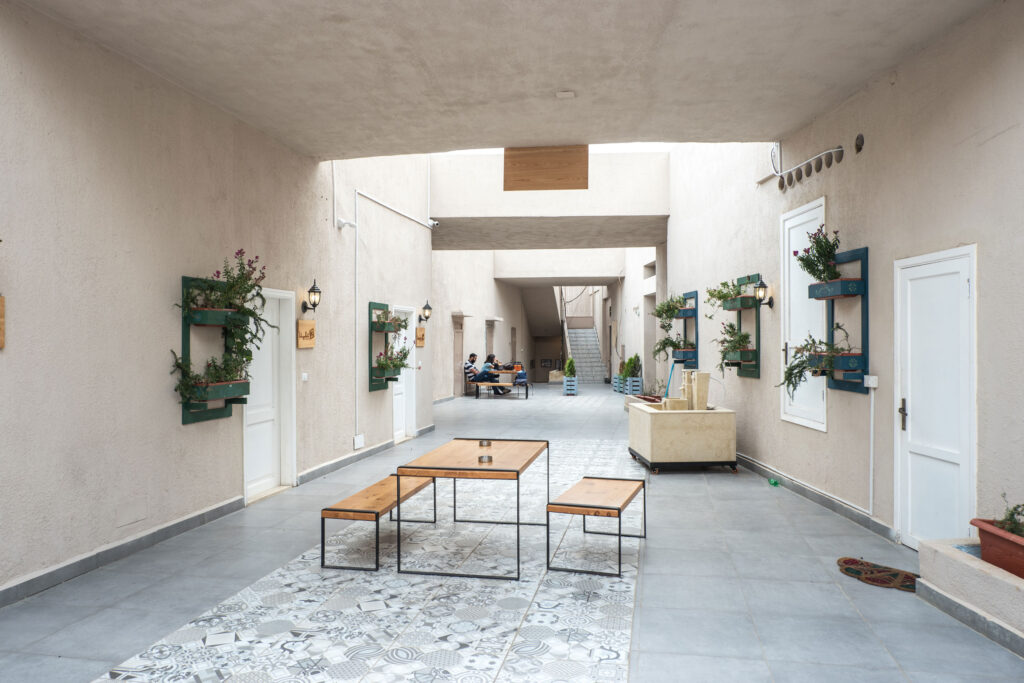 With the rise of the economic crisis that has been facing the whole country in the past couple of years, and as part of March's Beb el Dahab rehabilitation program, that aims among other objectives, to create sustainable economic resilience for youth, it was essential to find innovative ways to create opportunities and possibilities for youth joining the program. Considering also the on-going work toward building capacities and skills among the youth, there was a need to create a space that allows to expand potentials and possibilities and that's when the kanyamakan community hub saw the light.
This community space provides opportunities for learning and innovative creations in various fields such as culinary art and food preservation, gardening, carpentry, sewing, embroidery and graphic design. Kanyamakan, March's community hub in Tripoli, is the beginning of a new story that sets aside all differences and focuses on opportunities, creativity, learning and growth to reach a better future. It is a place where on-the-job vocational training is further developed, setting a good foundation for a solid long term source of income and giving the youth a chance to find a job for themselves.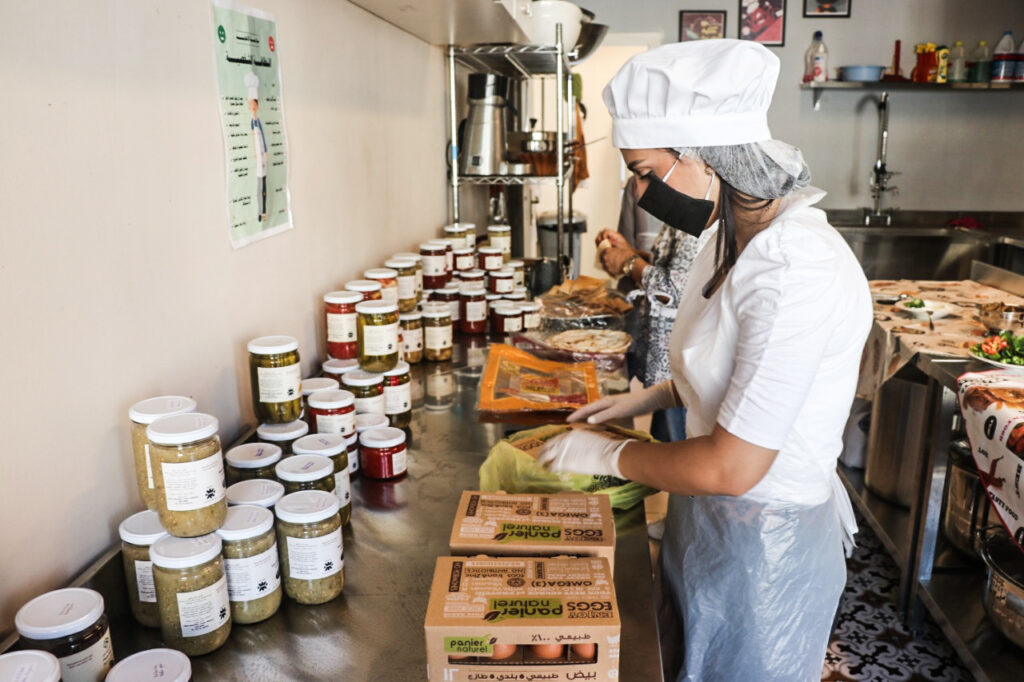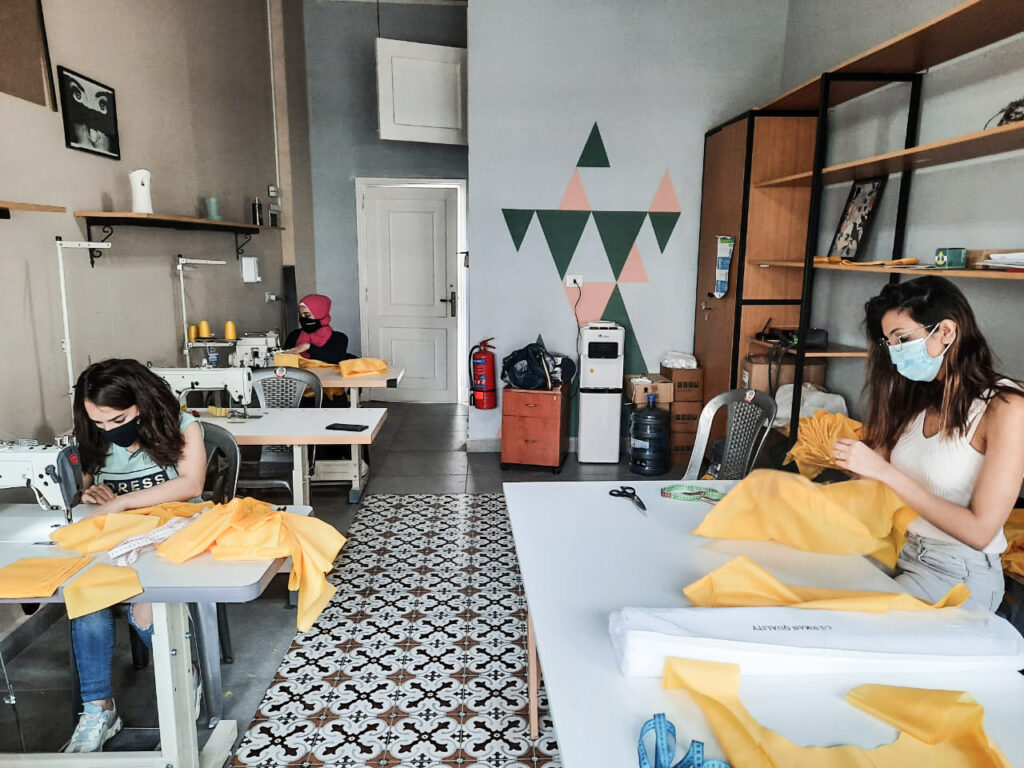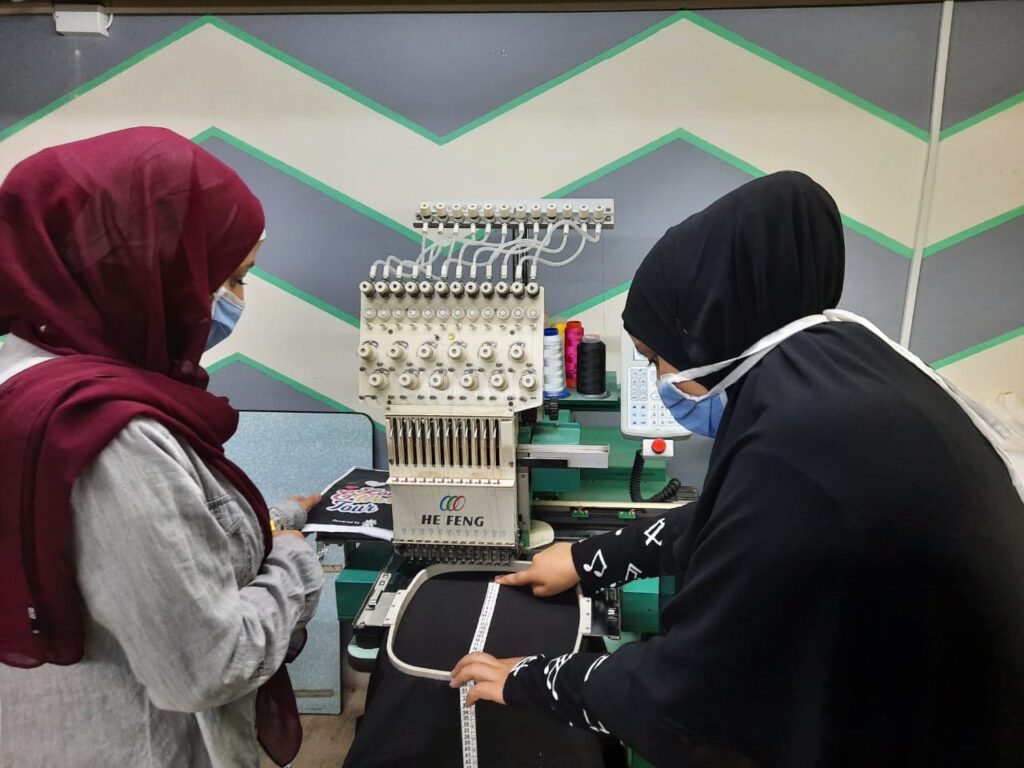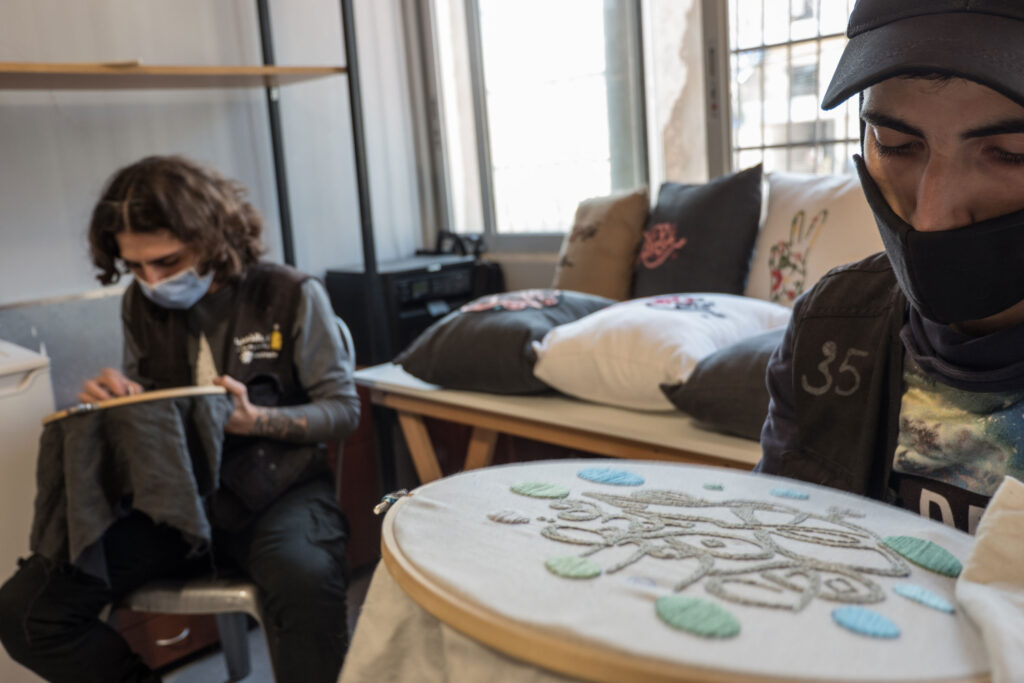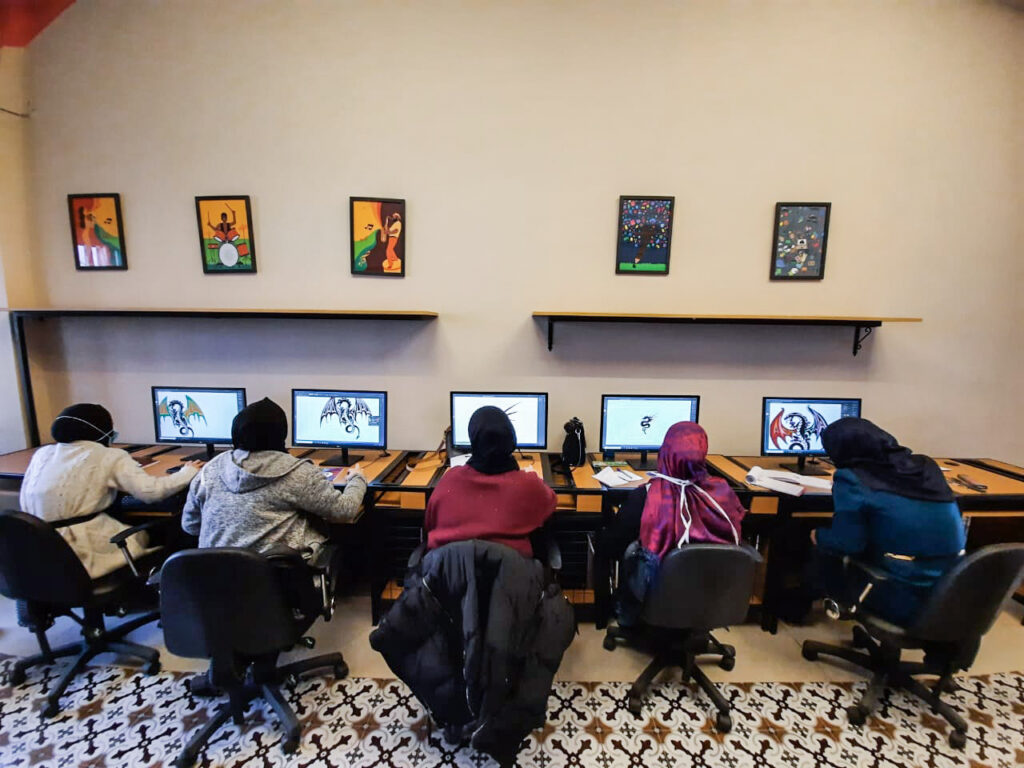 Kanyamakan and Kahwetna's location are symbolic to the unity aspired, since they are located on the former demarcation line that once separated the two neighborhoods of Jabal Mohsen and Beb el Tebbeneh.
Once upon a time, there was war and destruction. Today, love, creativity and regeneracy reign. Tomorrow, potentials and opportunities will arise.