Ensuring the resilience of all peace building processes is closely intertwined with creating an inclusive and cohesive society. MARCH believes that fighting inequality and marginalization is a precondition to strengthening our socio-economic infrastructure. A number of communities in Lebanon remain alienated by a flawed system. Our organization focuses on empowering vulnerable and marginalized parties and advocating for their well-being.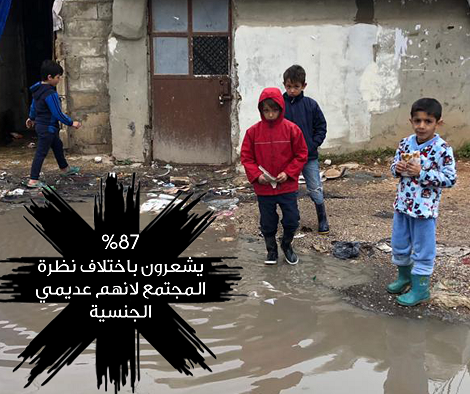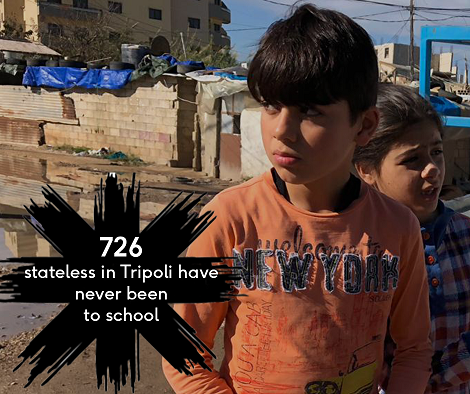 Following a number of initiatives in Tripoli's Beb El Tabbaneh and Jabal Mohsen, we took notice of a substantial social issue ravaging the area: statelessness. After having engaged with the local youth, our organization realized that a considerable amount of our participants was stateless. These persons were never registered at birth and continue to be invisible in the eyes of the government. The absence of official papers proving they are nationals has generated significant problems within these communities. Statelessness has gravely impacted the quality of life of these people and has impaired their ability to access basic rights and fundamental services such as education, healthcare, employment, etc. leaving them to face a lifetime of hardship and obstacles. This creates fertile grounds for identity issues as it leaves these individuals with a feeling of helplessness, longing for a sense of purpose and identity, making them susceptible to radical networks and ideologies.
Therefore, as part of its work in rehabilitation and reintegration, MARCH decided to conduct a field study on statelessness in Tripoli. Furthermore, due to the acute lack of statistics and information available within governmental institutions, MARCH realized the importance of producing accurate and reliable data. Our understanding of local dynamics and established trust with the community members enabled us to carry out extensive research. The findings were presented to key official entities such as the Ministry of Interior and Municipalities and the Ministry of Justice etc. in an effort to prompt systemic reform for the reduction of statelessness. One significant finding in the research conducted on Lebanese statelessness is that a key solution to solving over 63% of cases lies in addressing administrative and bureaucratic inefficiency and lack of transparency.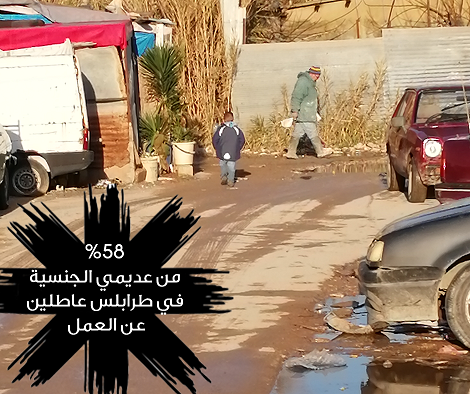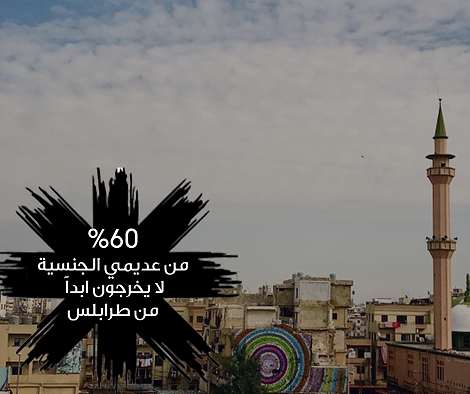 Today, MARCH is in the process of developing an automated system that would help facilitate bureaucratic processes related to nationalization and registration. The installed and configured server will operate as an automated workflow for personal status, allowing to monitor procedures and requests, their status, duration, and retrieve copies of supporting documents. This new system will ensure that no file will be lost, delayed, forgotten, or neglected. Registration will take place in full transparency and civil servants will be held accountable.