Kahwetna is a cultural hub that constitutes the epicenter of MARCH's rehabilitation and reconciliation work and in many ways, unifies the different identities that coexist in Tripoli.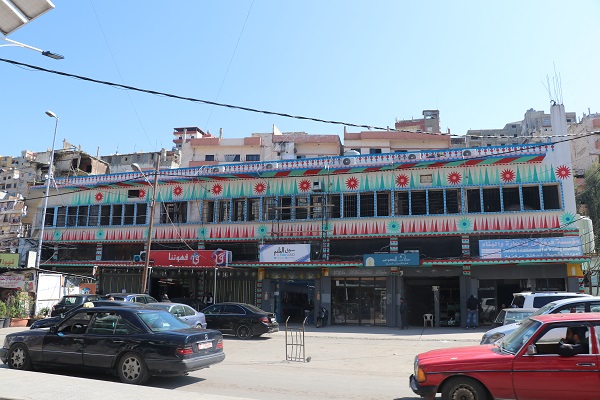 After succeeding in bringing together 16 young former-fighters from Beb El Tabbaneh and Jabal Mohsen to tell their story through a theater play called Love and War on the Rooftop, we realized that we needed to make our efforts more sustainable and ensure the continuity of the impact the experience had had. Although these youths had always been neighbors, they knew very little about each other. The only encounters they had shared were tainted by animosity and restricted to a context of war and conflict- often from buildings' rooftops or opposite sides of the frontline. What they knew of each other was limited to what they had been taught by past generations and the sectarian tensions they had inherited.
Additionally, through our work with these local communities, we realized the significance of providing a counter-narrative to conflict and alienation. We also recognized the importance of creating safe and inclusive public spaces that would give the youth the opportunity to interact in a constructive environment while developing their personal and professional skills. We wanted to offer a setting for reconciliation that encouraged constructive dialogue and allowed them to see past the negative stereotypical perceptions they had of one another. From there came the idea of Kahwetna, a unique cultural café situated on Syria Street, a former demarcation line with a violent past.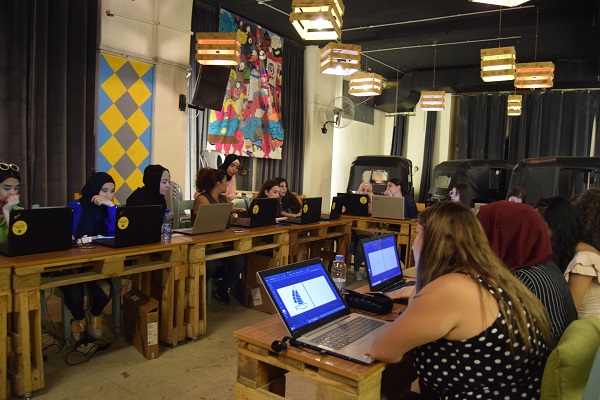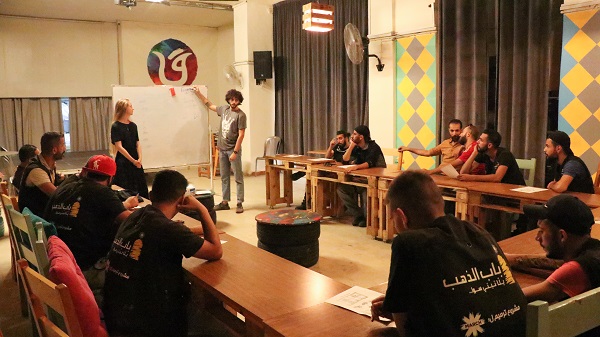 The hub was inaugurated in 2016. Its facilities are designed to unite youth around arts and culture, inspire their creativity and develop their personal and professional potential away from sectarianism. In addition to a variety of capacity-building vocational workshops such as graphic design, carpentry, drug prevention and psychosocial support, the café harbors a professional recording studio that welcomes aspiring young artists from the area. Today, the location has become a landmark for tolerance, respect, brotherhood and cooperation that has successfully challenged the cross-generational sectarian narrative that had been forcefully engrained.