MARCH's approach has always been rooted in its belief that arts and culture are powerful catalysts of change that can help foster long-term sustainable stability. This belief has translated into various initiatives across the years starting with Theater for Reconciliation– a concept we originally launched in Tripoli in 2015.
The Alawite neighborhood of Beb El Tabbaneh and the Sunni neighborhood of Jabal Mohsen had been in a long-standing, cross-generational feud that had fostered animosity and resentment between their respective communities. Their conflict seemed to be rooted in their religious and ideological differences and garnered national attention. The volatility of the area coupled with prejudice and misinformation led to the ostracization of that part of Tripoli. Following the violent clashes that had erupted in 2011 between Jabal Mohsen and Beb El Tabbaneh, MARCH decided to try and reconcile youth from both sides of the frontlines.
The idea was to create a theater play inspired by their war-torn lives and personal experiences and offer them a chance to tell their own story and set their own narrative. Following the ceasefire imposed by the army in 2014, we held auditions to recruit young men that would be willing to share a piece of themselves and their history. The process was extremely challenging but we ultimately managed to convince 16 individuals to take part in the play. The project was experimental, its goal was to encourage constructive dialogue and build bridges away from sectarian divide. We wanted to help the participants see past the stereotypes they had of one another. Although there were some challenging moments, the initiative proved to be quite cathartic. It helped them rediscover their identity and see each other in a different light. Enemies became friends and former fighters became actors. The play Love and War on the Rooftop was born touring theaters across the country. Theater for Reconciliation was then replicated in other regions such Akkar with Habib El Kel and Beirut with Hona Beirut and Café Bi Kaffak tackling crucial social and cultural matters.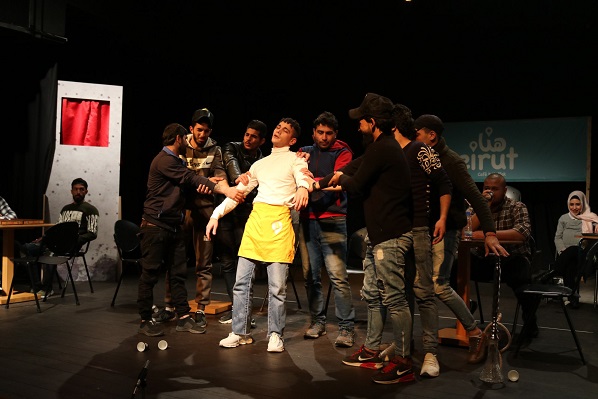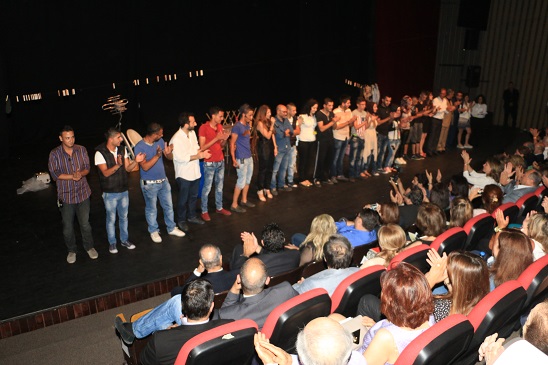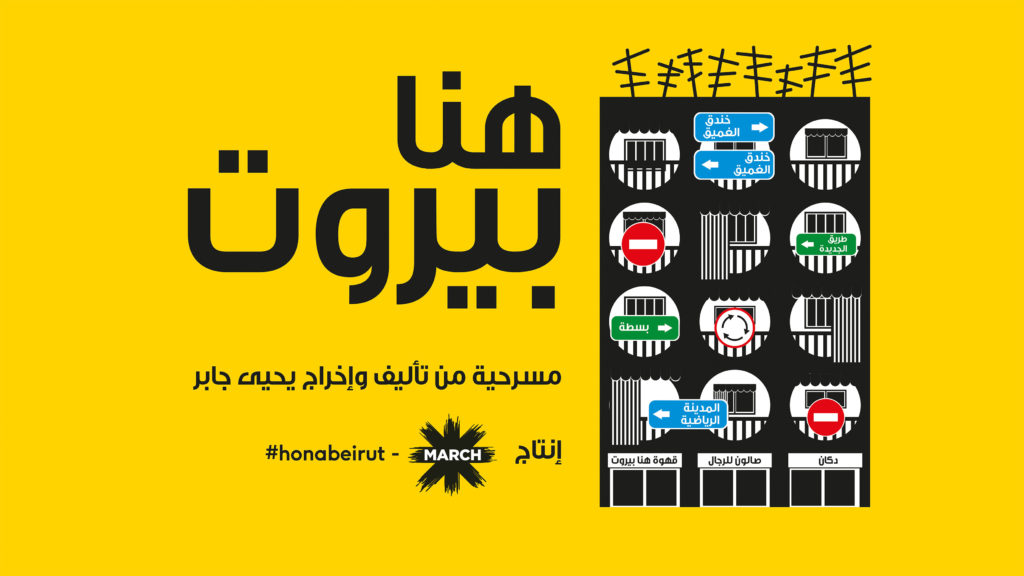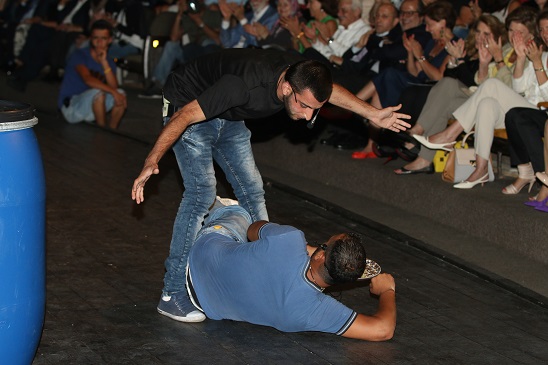 In addition to theater, MARCH has also incorporated art in its holistic rehabilitation and reintegration program- Beb El Dahab. By creating a safe space for personal and professional development, the youth are able to explore new skills and interests. These former fighters are encouraged to express themselves through various constructive outlets, including the arts. This has offered them a platform for self-expression that enables them to channel their emotions in a positive manner. We also hosted Shrine, an international installation artist, painter and muralist that helped teach MARCH's youth new techniques. This generated a ripple effect as we saw a numerous young men and women take part in this project. Today, a number of them have blossomed into wonderful artists that have contributed in adding a beautiful touch of color across the streets of Beb El Tabbaneh and Jabal Mohsen. This is quite symbolic as it represents a journey of change for both the communities and their youth.Finally, MARCH consistently strives to promote and showcase local talent through its various events such as the Cultural Blast for example. Through our work with marginalized youth from Tripoli, Akkar and Beirut, we have realized that these areas harbor a well of untapped potential waiting to be unleashed. Many artists have never been given the right opportunities. Therefore, MARCH actively tries to collaborate with these youths on different projects and events. Additionally, both our cultural cafés have professional recording studios accessible to the communities to enable promising musicians and producers to further their careers.